The Illawong and Kareela Avenue Reserve in Kingswood Park has been transformed with the help of locals.
The creative effort of the community will be showcased at the Art in the Park Launch on Saturday, June 29.
Community Development Worker, Justine Reynolds from Nepean Community and Neighbourhood Services put forward a Magnetic Places Grant from Penrith City Council to get the project started.
"Once I was successful, I consulted with community members and children in the local area to plan ideas," Ms Reynolds said.
"We then had artist Angela Pasqua take the drawings and symbols to convert them into designs and plans to spruce up the park."
The project was a collective effort and a great partnership for the community with people putting up their hands to pitch in.
"We had had help from Kingswood Park Public school, Penrith City Council, and also Bunnings at Penrith whom donated some of the paint," Ms Reynolds said.
"The Clontarf Aboriginal Boys program from Cranebrook High who helped sanding seats at 5.30am after it seemed we would have limited help to get it done get a special mention."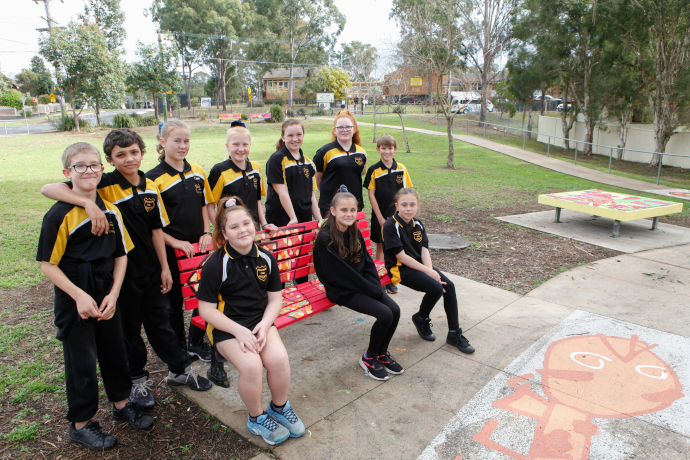 Ms Reynolds said the project has had a great effect, inspiring locals to make more changes.
"The importance of this project has been demonstrated in the community taking ownership of their space," Ms Reynolds.
"The children have shown pride in their achievements and the space is being utilised a lot more regularly. The community are now looking at other improvements that could be made."
The launch is to thank all those involved for their hard work and for others to celebrate the beautiful space while further strengthening future events in the Kingswood Park area.
For more information visit www.nepeancommunity.org.au/illawong-kareela-avenue-reserve-transformation.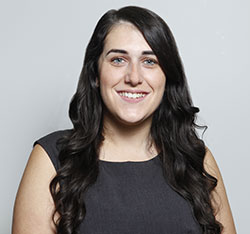 A graduate of Western Sydney University, Emily covers community news and entertainment for the Western Weekender.