Former Emu Plains cosmetic surgeon Leslie Blackstock will face court next month accused of conducting a private health facility and performing treatments without a licence, but will try to have the matters dismissed on mental health grounds, Penrith Local Court has heard.
The controversial doctor is charged with eight counts each of 'director/manager contravenes where corporation breaches' and 'conduct a private health facility without licence'.
Blackstock, 59, is accused of providing eight breast augmentations and two labiaplasties between April 12 and September 7, 2017 while knowingly contravening the Private Health Facilities Act 2007.
The surgeries were performed at the now abandoned Enhance Clinic, situated at 101 Great Western Highway, Emu Plains.
His lawyers fronted Penrith Local Court today and sought a date for a Section 33 hearing, where they will argue Blackstock should be diverted from the criminal justice system and avoid convictions on mental health grounds.
The accused, who now resides in Bonogin, near the Gold Coast, must attend the proceedings after Magistrate Brian van Zuylen refused an application by his lawyer to excuse him.
In response to his lawyer's submissions that he would be "hounded by media representatives" and travelling to NSW "heightens" the "anxieties and symptoms" of his alleged major depressive disorder, Magistrate van Zuylen pointed out he has never attended court since the matter was first listed in January.
"They are hounding him in Queensland where he lives," his lawyer was forced to clarify, adding it was anticipated there would be strong media interest seeing as the alleged offences occurred in Emu Plains.
"No, I'm not prepared to excuse him, these are extremely serious charges," Magistrate van Zuylen concluded.
Blackstock has pleaded not guilty to all 16 charges and his matter is already fixed for a one-and-a-half day hearing on July 24 and 25.
However, this will likely be vacated if his Section 33 application, set down for July 19, is successful.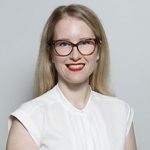 Alena Higgins is the Weekender's Senior News Reporter, primarily covering courts and Council issues.