Imagine being isolated in your own home, not having contact with anyone for weeks. For many in our ageing population in the area, this is a reality.
Nepean Volunteer Services Inc is trying to combat this problem with their volunteer programs connecting people with elderly residents.
Service Manager Brigitte Madeiski said their programs can help elderly people in their own homes or those in aged care facilities.
"More often than not the elderly who live at home are quite isolated and may not have contact in a social context for weeks on end, so our volunteers visit these elderly people and offer them the opportunity to do some shopping or go out and have a cuppa," she said.
"They can go for a walk or to the movies, it is up to the client as to what they want to do. They may want to just sit and have a chat about how their week has been going."
Ms Madeiski said it not only benefits the elderly but is rewarding for volunteers as well as giving them a sense of purpose.
"Our Neighbour Aid Program and our Community Visitor's Scheme is beneficial to not only the client who is being visited but also the volunteer themselves," she said.
"A lot of volunteers who visit may be retired and have lost touch with their friends so visiting someone who is in need is a great confidence builder and adds meaning to their lives."
Anyone can set up an appointment and orientation so they can be matched up with someone in this important program.
"We encourage anybody who wants to help in the community and who has a few hours a week to come on board and visit an aged care facility or someone in their home to just do it," Ms Madeiski said.
"These sorts of programs give me and my staff great pleasure as we watch both client and volunteer grow in confidence, self-esteem and enhance the quality of their lives."
To find out more, call 4731 6523 or head online and visit www.nepeanvolunteerservices.com.au.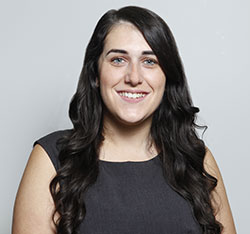 A graduate of Western Sydney University, Emily covers community news and entertainment for the Western Weekender.