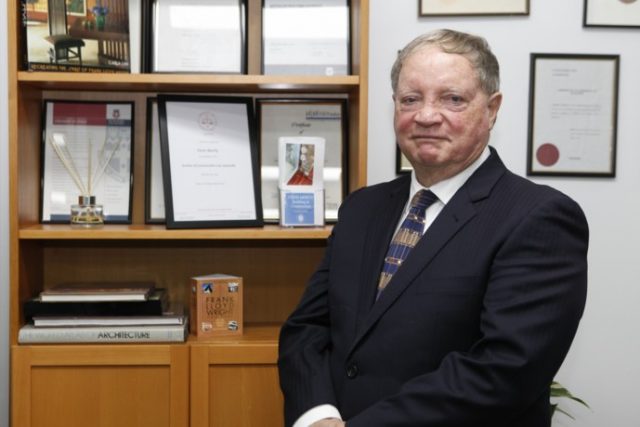 A local solicitor is warning apartment buyers to be extra vigilant in the wake of the debacles involving Mascot Towers and Opal Tower.
Peter Merity says it's important locals are aware of the risks that can come with investing in high rise apartments.
With unit developments flourishing in the Penrith region, and the property market in good shape for buyers, Mr Merity advised potential investors to look deeper, as weakened insurance protections leave them at risk.
"When I look at the disaster that is unfolding with respect to Mascot Towers, I shudder at the thought of the exposure that people in the Penrith area are now facing when they contemplate purchasing a home unit in a building over three storeys high," he said.
"This is because there is no requirement for developers to obtain home owners warranty insurance for such buildings."
But this hasn't always been the case, as 20 years ago, under the Home Building Act, buyers were more protected with some $110,000 worth of home owners warranty insurance coverage per lot to cover these sorts of building defects.
Since then, State Governments have removed or reduced these protections.
"When the $110,000 was added together with the coverage of all the other lots, the body corporate had a tidy sum available to pay to fix major defects of the kinds that have occurred in Opal Tower and Mascot Towers, at least for the seven years that the statutory warranties and the accompanying insurance then lasted," Mr Merity said.
Now, the time in which claims can be made against a builder or developer has been reduced from seven years to six years for major structural defects and two years for other defects.
"To the delight of the developers, the insurance provisions were also amended to exempt buildings over three storeys in height from any need to have home owners warranty insurance," Mr Merity said.
Recent amendments to the Home Building Act ensure that developers lodge a building bond with Fair Trading equal to two per cent of the contract price to cover defect rectifying costs. Mr Merity said this is inadequate as rectifying seriously defective buildings is about 67 per cent of the contract price.
Following a string of tower defect related incidents, the State Government announced it will provide major reforms to the construction industry, with a re-write of the Building Professionals Act promised last year. Such reforms are expected to be announced within the next few months.
Meanwhile, Penrith City Councillor Karen McKeown raised the issue at Monday night's Ordinary Council meeting, questioning what role or responsibilities Council may have in ensuring compliance of new apartment buildings.
A report will come back to Council regarding the issue.
A graduate of Western Sydney University, Nicola Barton is a news journalist with the Western Weekender, primarily covering crime and politics.