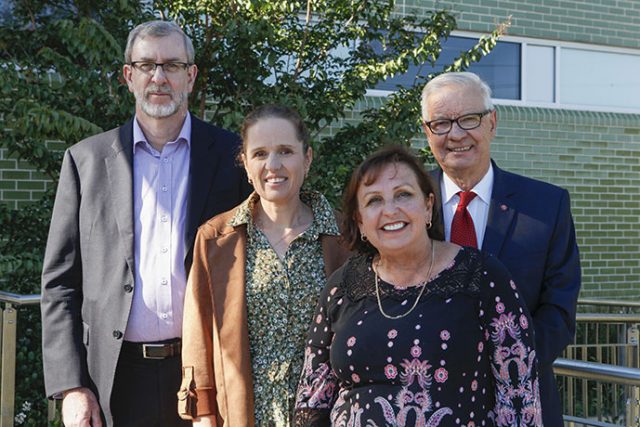 Labor has promised to deliver Youth Foyer student accommodation for young people at risk of or experiencing homelessness, if elected.
The $10 million commitment would rely on a partnership with the State Government to deliver the complex, envisioned to be located at the Kingswood TAFE campus.
The accommodation would be home to up to 40 students between 16 and 24-years-old, placing them close to public transport, shops, employment and community services.
Labor Candidate for Lindsay, Diane Beamer, said the Foyer will provide up to two years' accommodation and support for at risk young people so they have the support they need to properly engage in housing, education and employment.
"The Foyer aims to stop young people's long-term involvement with income support, social housing, support services and corrections," she said.
"This election is a choice between Labor's plan for better support for young people, or bigger tax loopholes for the top end of town under the Liberals."
There are currently 15 Foyers across the country, with research supporting the benefits it can have for vulnerable teens.
The proposed Kingswood complex will be staffed 24/7 and will include post-placement support for students for six months after students leave.
Ms Beamer said the Foyer can help dramatically in ensuring students complete their studies.
"Young people in western Sydney have lower rates of school completion (66.7 per cent) and Bachelor Degree attainment (10.2 per cent) compared with national averages, with youth unemployment ranging from 16 to 24 per cent," she said.
"Research demonstrates that the Foyers have resulted in significant improvements in education, employment and housing outcomes for students that are sustained 12 months after leaving."
To be eligible, students must participate and attain accreditation in six key areas including education, employment, social connections, health and wellbeing, civic participation as well as housing and living skills.
Local service providers Wentworth Community Housing and Platform Youth Services are prepared to manage and provide the intensive wraparound services, supported by the Brotherhood of St Laurence.
A graduate of Western Sydney University, Nicola Barton is a news journalist with the Western Weekender, primarily covering crime and politics.