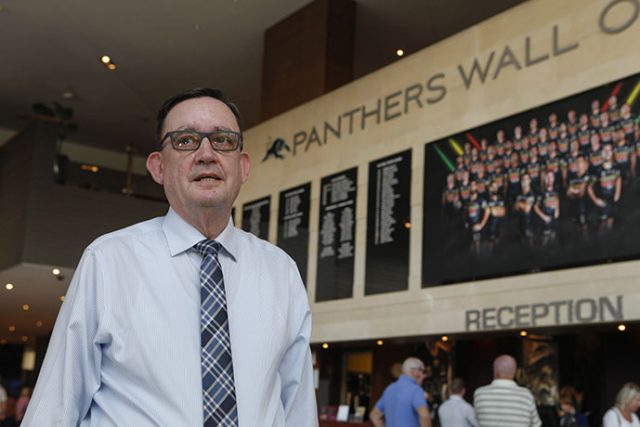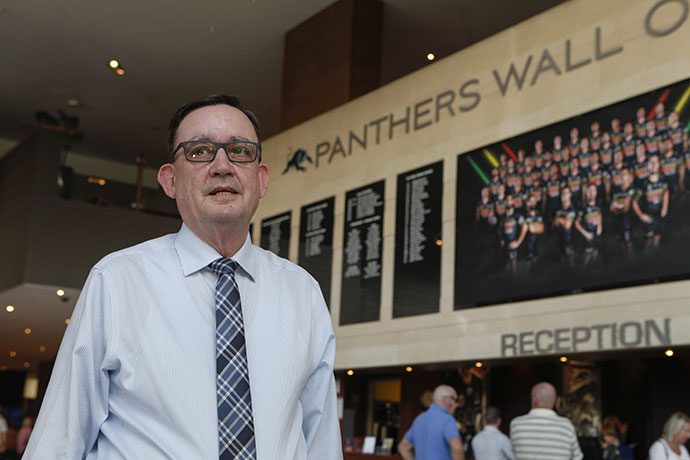 Panthers Group CEO Brian Fletcher has moved to re-assure the community that the club is in a strong position with its powerhouse status under no threat.
It follows media coverage that suggested the club was under pressure financially and pointed to the club's rugby league operations having a $5.5 million deficit last year.
But the truth is that Panthers Group has generated positive net cashflows from operating activities over the last five years, a strong measure of business, and has significantly grown its revenue. Total revenue is up from $118 million in 2014 to $139 million last year.
Importantly, the club has been re-investing in assets, including building a new multi-storey car park. The club re-invested almost $25 million into the business last year, up from $23 million in 2017 and just $14 million four years ago.
Panthers remains strong
"We're in a very healthy position," Mr Fletcher told the Weekender.
"We could sell a club [in the Group] tomorrow and be debt free, but we don't want to do that."
The club has maintained net debt levels over the last five years and currently has a debt of around $30 million. But the Group is asset rich, with around $143 million in net assets – a figure that could grow when parts of the business are re-valued in coming months.
Importantly, Panthers is working to future-proof its business as the reliance on poker machine revenue becomes less and less in the years to come.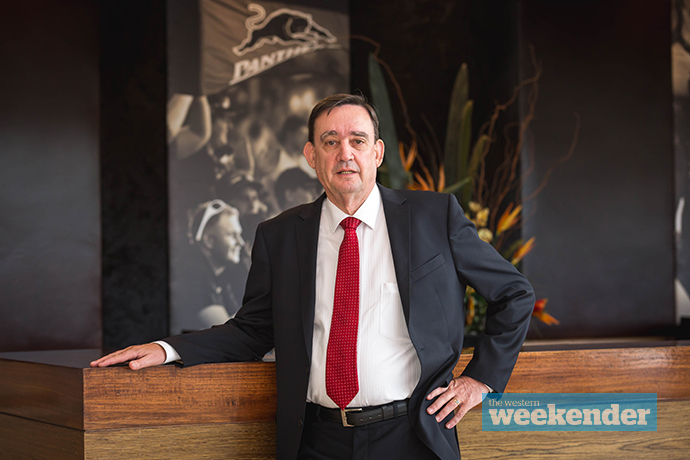 "The younger generation just haven't gravitated onto the gaming floor," Mr Fletcher said.
"People that are playing poker machines now are older and there's nobody coming through. In 10 years' time I wouldn't be surprised if poker machine takings here were down 50 per cent."
Among the future-proofing concepts is a community and conference centre and a new hotel, which will be built in front of the current Penrith club.
It is Mr Fletcher's hope that Panthers will manage both the conference centre and hotel under its own brand. He is hopeful it will generate $10 million in net profit annually.
Rugby league remains a priority
Panthers has never seen any money it tips in to rugby league as a burden, moreso it is an investment in a core part of the Group's business. Outside of day to day operations, the club spends $550,000 a year on maintenance of Panthers Stadium and around $1 million annually on the Rugby League Academy, which cost more than $20 million to build.
"We could take it all to the new Western Sydney Stadium in Parramatta but we don't want to do that. We want our Penrith fans to go to Panthers Stadium," Mr Fletcher said.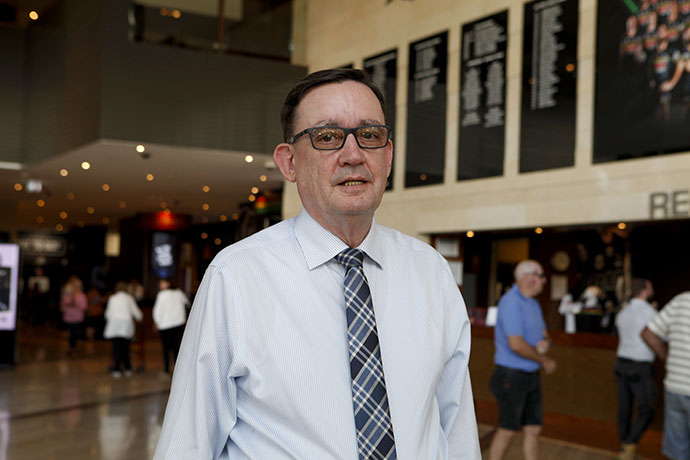 "It's all about Penrith and Panthers. You could easily get that $5 or $6 million the Group spends on football down, but a lot of things are going to suffer.
"We're not like a lot of clubs that have to break square because they have no licenced clubs to help them. We're fortunate that we've got that and we can spend that extra money."
Trusting in Ivan
Despite a disappointing start to the season, Mr Fletcher remains confident in the club's decision to sign Ivan Cleary to a long-term deal as coach of the rugby league side.
"Nobody would like to win the comp more than Ivan Cleary, (Chairman) Dave O'Neill, the Board and myself, and we're doing everything in our power to do that," he said.
"That's why Ivan was signed for five years – so we could bring a comp home here to Penrith. Football is in great shape under Ivan but it will get better."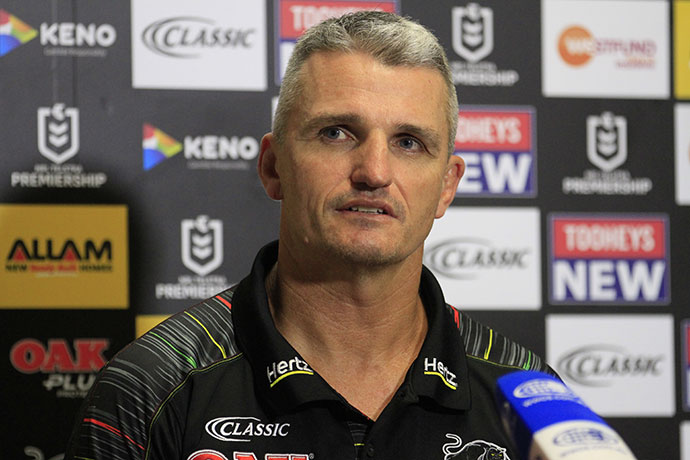 Staying loyal to Penrith
Penrith will bunker down at Panthers Stadium and resist any temptation to move home NRL games to the new Western Sydney Stadium in Parramatta.
"The Board has no intention of doing that [moving games to Parramatta] – they want to play at Penrith," Mr Fletcher said.
"When a game finishes at Panthers Stadium, it can be a difference of about $100,000 to the organisation with people coming back to the Leagues Club – you can't waste that."
Mr Fletcher also remains hopeful that government investment could result in a new stadium in Penrith within the next decade.
"There's no reason why there shouldn't be," he said.
"Parramatta is now not really western Sydney, western Sydney is moreso out this way and we'd be still agitating for a stadium."
Community kings
Mr Fletcher is at pains to point out the strength of Panthers within the community.
The club currently employs 776 people, most of them locals.
The Group has also donated close to $7 million to various community and sporting groups across the district over the last five years, ranging from gridiron to snooker, euchre, fishing, golf, netball, cricket and baseball, among others.
Money has also been granted to dozens of local organisations including The Haven Women's Shelter, Christ Mission Possible, Penrith Community Kitchen, OZWAC and Riding for the Disabled.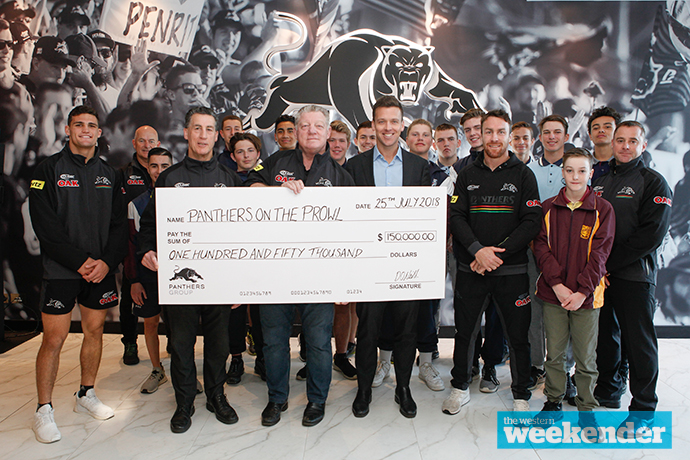 The future is bright
Mr Fletcher said Panthers is "in excellent shape" and is confident that the club is positioned for a very bright future.
"In five years' time Panthers will be like its own little city," he said, referring to the upcoming ESQ housing development and The Royce project.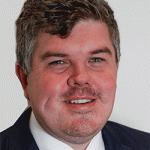 Troy Dodds is the Weekender's Managing Editor and Senior Writer. He has more than 15 years experience as a journalist, working with some of Australia's leading media organisations.