It's time to set the record straight on the whole Wayne Bennett to Penrith story. The truth has been stretched significantly since the media got hold of this yarn a few weeks back, and has been incorrectly reported as one of the key sticking points behind Phil Gould's departure from the club. The truth is that Phil Gould never presented the club's Board or management team with a proposal that involved Bennett joining Penrith. Gould mentioned the 'handshake deal' with Bennett casually, but the club never fully explored it. To suggest that Gould was not across Chairman Dave O'Neill's approach to Ivan Cleary is incorrect. In fact, he was supportive of it. It makes for great headlines that this whole thing was a Gould v O'Neill battle with Cleary and Bennett as the prizes, but it's simply not true. A deal with Bennett was far from being formal. In fact, one could probably ask, was there ever really a handshake deal with Bennett or was it one big myth?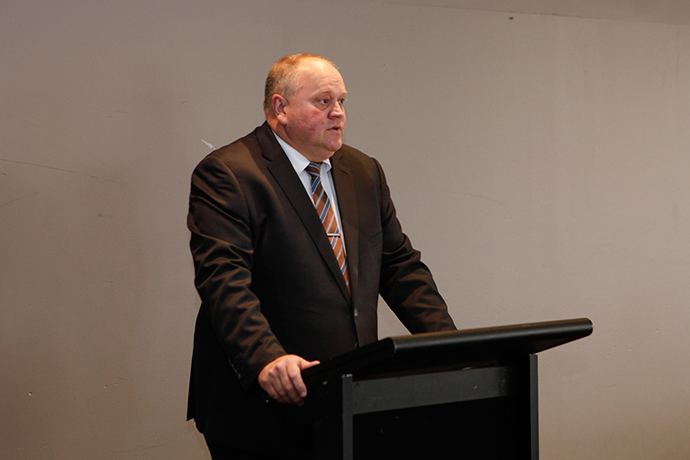 Word started leaking out about Phil Gould's future at Penrith over the Easter weekend. By the time Monday rolled around, a meeting had been arranged between Gould, Chairman Dave O'Neill and CEO Brian Fletcher for the Tuesday morning. I'm told the meeting was amicable and quickly turned to the terms of Gould's departure rather than the decision to part ways. The line being sold about Gould determining his role was redundant isn't the whole truth, but you don't have to be Einstein to work that out. In the end, Gould was losing the support of O'Neill, Fletcher and the Board. The public backing would have remained but Gould knew what was coming. Meanwhile, I'm hearing a few whispers that Gould could end up at St George-Illawarra.
The critical nature of Penrith's on-field situation seemed obvious at the club's training session on Monday. Media interviews were delayed while coach Ivan Cleary addressed the entire first grade team and his staff, clearly laying down the law ahead of what's seen as a season defining match against Souths.
Penrith's NRL team may be struggling but the big story in the club at the moment is the success of the Harold Matthews Cup side. The Under 16's team demolished Manly 44-6 in a shock result on Good Friday, and now face Minor Premiers Newcastle at St Marys Leagues Stadium this Saturday from 12pm. Hopefully a few Penrith fans will head to St Marys to support this team – something special is building.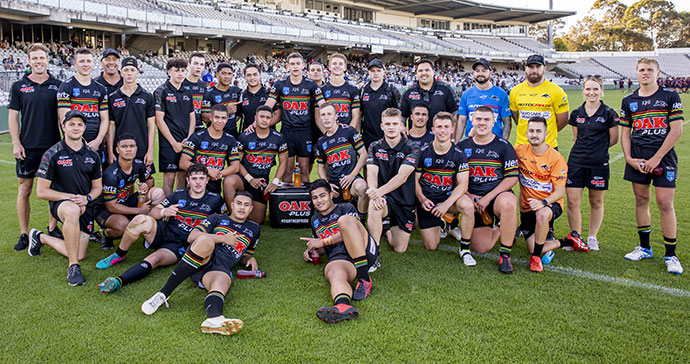 Don't be surprised if there's some player movement at Penrith before June 30. It's important to remember that coach Ivan Cleary inherited the entire playing squad and had no say in its development or structure for 2019. It's no shock that he would have different views to those who put the team together. It also makes for an interesting off-season ahead regarding whether or not Cleary opts to shake things up as far as his staff is concerned. To suggest Cleary is 100 per cent happy with his off-field team would be foolish given he had no say in its make-up and didn't bring anyone across from the Wests Tigers. With Phil Gould now gone, Ivan Cleary will get his way when it comes to staffing decisions.
Spotted: Liberal Candidate for Lindsay Melissa McIntosh cheering on the Panthers alongside Sharks fan Scott Morrison at PointsBet Stadium last Thursday night.
There was panic during Ivan Cleary's post-match press conference at PointsBet Stadium last Thursday night. Two minutes into the presser, an NRL official – frustrated at noise coming from outside – slammed a door shut and accidentally cut the cord that was providing the feed to Channel Nine and the NRL's digital platforms. To his credit, Cleary – despite being in a bad mood given his side's disappointing collapse against the Sharks – waited for Nine to arrange a different camera so the press conference could continue.
I can reveal that former Penrith coach Anthony Griffin is very keen to replace the struggling Nathan Brown as coach of Newcastle. In fact, Hook may have already made a quiet approach to the club.
Discipline is important to Panthers coach Ivan Cleary hence why he dumped Hame Sele to reserve grade last weekend after the 2019 recruit slept in and missed a recovery session after the game against the Titans a fortnight ago. Sele still isn't back in first grade this week, making it a very expensive sleep in.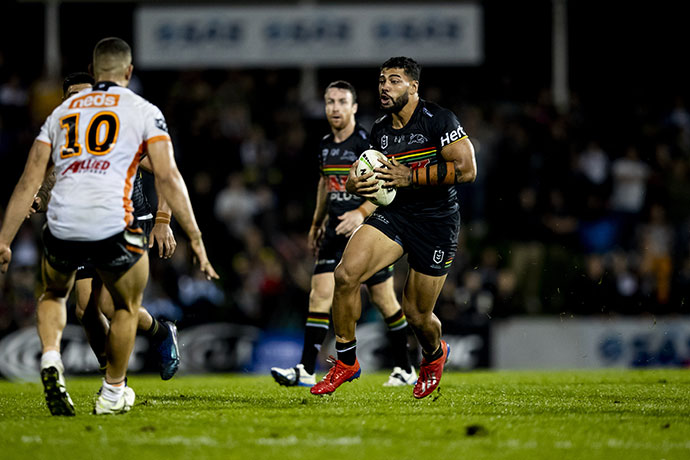 Spotted: Panthers winger Josh Mansour doing some last minute Easter shopping at Woolworths Penrith on Saturday.
Dean Whare will be out for between two and four weeks with a hamstring injury.