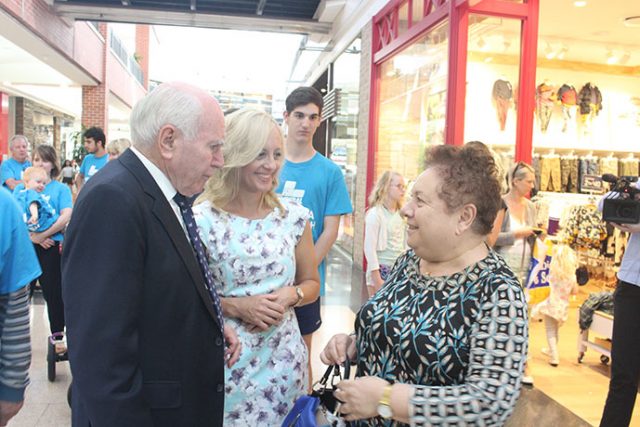 Former Prime Minister John Howard joined Liberal Candidate for Lindsay Melissa McIntosh on the campaign trail this morning, meeting locals all over the Penrith CBD.
Mr Howard was all smiles as he stopped to chat with shoppers on High Street and at Westfield Penrith, proving to still be a popular figure.
Ms McIntosh worked in Mr Howard's office back in 2000 when she was 22-years-old. He said he is thrilled to see how far she has come and said she adds value to the Liberal name.
"It's quite exciting campaigning for someone who once worked for you," Mr Howard said.
"One of the advantages she will bring is that she has a varied background, she's not just worked in politics, she's done other things as well but having that experience in the office adds a bit to it.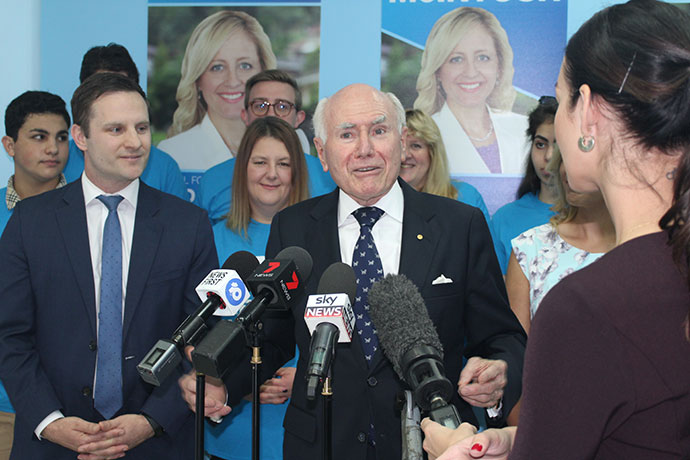 "This has always been a swing seat going way back to 96 when we won it with a big swing, we held it for almost 12 years then lost it and won it back again and lost it and now we will win it back again."
With only three weeks to go until the Federal Election, the Liberals are campaigning hard with numerous visits from the Prime Minister and now Mr Howard in the effort to snatch the highly marginal seat.
Strangely given the closeness of the seat, Opposition leader Bill Shorten is yet to make an appearance in town.
Mr Howard said the opposition wrongfully assume they are a shoo-in for the seat.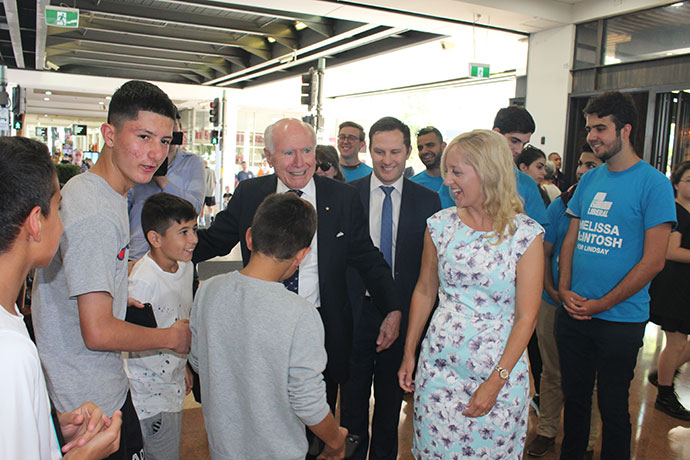 "In a way, when this election campaign started, the leader of the opposition Mr Shorten thought it was going to be a coronation, he didn't think it was going to be an election campaign, he assumed that it was in the bag and that's been apparent as the campaign has gone on," he said.
Ms McIntosh thanked Mr Howard for joining her said she will continue to campaign hard and to fight for the issues affecting the electorate.
"It's fantastic having Mr Howard out here, as he said I worked for him a long time ago and one of the things he taught me was to listen to people in your community so when I was first preselected I was out door knocking and speaking to people about what matters most," she said.
As the countdown continues, Penrith residents can expect a lot more surprise visits from key individuals, with Mr Shorten expected to visit within the next week.
A graduate of Western Sydney University, Nicola Barton is a news journalist with the Western Weekender, primarily covering crime and politics.