Penrith Musical Comedy Company is trying to change stereotypes associated with musical theatre with their upcoming production of 'Be More Chill'.
'Be More Chill' is a musical that aims to engage a younger demographic. You might not have heard of it yet as it only officially opened on Broadway on March 10 this year, but with a proposed film adaptation in the works, it is sure to become a household name.
Based on the young adult novel of the same name, 'Be More Chill' aims to address issues that are particularly relevant to teenagers and young adults. Bullying, fitting in and the struggle to find your own voice are explored – all in the context of an empowering, feel-good show.
Featuring a young and talented cast from Penrith and surrounding suburbs, 'Be More Chill' hopes to bring the joy of musical theatre to those who wouldn't ordinarily go to the theatre.
However, theatre-goers, musical tragics, and, yes, even nannas, will find something to love in this show!
'Be More Chill' will be on at The Joan from Friday, May 3 to Saturday, May 11. Tickets start from $37. To book or for more information, call 4723 7600 or visit www.thejoan.com.au.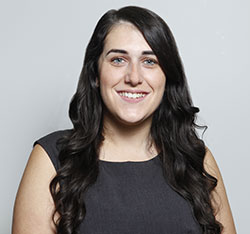 A graduate of Western Sydney University, Emily covers general news and politics for the Weekender.