A local resident is pleading with the community to help protect a pocket of public land from the grasp of developers after Penrith Council flagged plans to rezone it.
Seven parcels of Council-owned land at the corner of Rogers and Somerset Streets, Kingswood are in the firing line, with Council seeking to reclassify them from 'Community' to 'Operational' land to make way for a five-storey high rise to further expand its Health and Education Precinct.
Located across from Nepean Hospital, the subject site is currently used as overflow parking for hospital staff and also features a green space.
Cranebrook resident Clinton Lewin described the move as an "injustice" and urged community members to write and object to the change, saying the site should remain in public hands.
He suggested "greedy" Council "stop selling our land" and instead use the site for something that will benefit the people of Penrith, such as much-needed free parking.
"It is community land entrusted to Council on the proviso that it remain in the community's hands, to make into parks or car parking so people in our community can use the land for free," he said.
"That's what it was given to them for and now they want to sell it to big developers to make huge amounts of money."
According to the proposal, preliminary concept designs indicate more than 6000sqm of commercial floor space and 74 residential apartments could be accommodated on the site.
"The planning proposal presents a valuable opportunity to contribute to the strategic directions for the precinct and will benefit the community through local economic investment, job creation and the provision of diverse housing," it states.
Council has been dogged by over-development concerns in recent months, with the planning proposal coming hot on the heels of resident backlash over the proliferation of boarding houses, also in Kingswood.
The planning proposal can be viewed online at yoursaypenrith.com.au or in person at Council's Penrith and St Marys offices or libraries.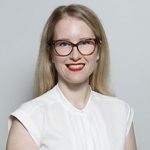 Alena Higgins is the Weekender's Senior News Reporter, primarily covering courts and Council issues.