All five men accused of brutally assaulting two men in the Panthers McDonald's car park earlier this year are now at liberty, despite two previously being denied bail.
Wendell Milgate, 20, and Byron Donovan, 19, appeared in court as free men this morning, having been granted bail on April 3 and March 26 respectively, according to court records.
The pair were previously denied bail on February 7.
Milgate's brothers Mitchell, 19, and Blake, 22, as well as another co-accused Dean Hooper, 22, also faced court today.
The court heard the Director of Public Prosecutions has taken carriage of the matters, meaning the fate of all the men will be determined in the District Court rather than the Local Court.
Their matters were adjourned to May 3 to enable prosecutors to obtain medical material.
Magistrate Brian van Zuylen strongly recommended they engage solicitors in the meantime.
"The court would strongly advise you to get some legal representation before the next court date," he said, noting they were facing very serious charges.
Shannon Rushworth, a father-of-two, was knocked unconscious and his head allegedly stomped on during the attack in which he suffered bleeding to the brain.
Tyson Gampe was also assaulted during the brawl, sustaining less severe injuries.
Donovan, who is legally represented, was granted access to subpoenaed CCTV footage from Panthers.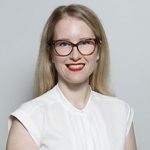 Alena Higgins is the Weekender's Senior News Reporter, primarily covering courts and Council issues.