Talented local golfer Tylah Saifoloi is about to embark on the journey of a lifetime after winning a scholarship to attend college in the United States.
The 18-year-old Penrith resident will fly to the US in August to study Health and Human Performance and play golf at Bellevue University in Nebraska.
After taking up golf as a young teen, Saifoloi enjoyed a standout junior career winning numerous competitions and performing strongly in countless others.
After competing at a Jack Newton Junior Golf Tournament as a 15-year-old, the former Nepean CAPA High School student caught the eye of a major sporting recruitment agency, who signed her up and helped her with her college application.
"They sent my application to every college in the US that had a women's golf program. From there I was contacted by multiple schools and offered scholarships," Saifoloi explained.
"My favourite – the one who offered me the best opportunity to succeed – was Bellevue University."
In August, the aspiring physiotherapist will pack up her life in Penrith and move to America's Midwest.
There, Saifoloi will be required to train nearly every day with the women's golf team as well as compete in various tournaments around Nebraska and across the country.
While anxious about moving abroad on her own, Saifoloi is looking forward to the unique life experience.
"Moving over there, getting to travel, meeting new people… it will be second to none," she said.
"It will give me such a big opportunity to grow as a person, golfer and student."
Also highly accomplished at both tennis and swimming, Saifoloi picked up her first golf club at the age of 10 before taking it more seriously at 13.
The Wallacia junior said she preferred golf for a variety of reasons.
"The thing that really made me pick golf was the love I had for it," Saifoloi admitted.
"It's so different to swimming and tennis, both of those sports are so quick and full on and everyone was super competitive.
"With golf I can take my time and enjoy myself. It's helped me socially too, I've gained a lot of social skills I didn't have before. It was an environment that suited me so much better."
Bellevue University head women's golf coach, Shelly Liddick, said she's looking forward to having Saifoloi on the team.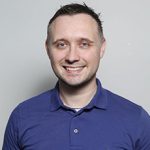 Nathan Taylor is the Weekender's Deputy Editor and Senior Sports Writer. He also compiles the weekly Chatter on the Box TV column. Nathan is an award-winning journalist, who has worked at the Weekender for nearly a decade.