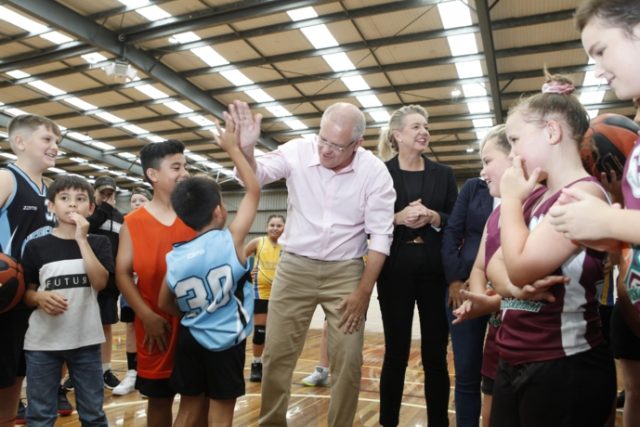 Prime Minister Scott Morrison has visited Penrith to spruik a further investment in women's sport.
Mr Morrison visited the Penrith Valley Regional Sports Centre in Cambridge Park, mixing with young sporting stars.
Mr Morrison said sporting communities will benefit from an additional $190 million investment in female change rooms, facility upgrades and swimming pools across the country.
"Sporting clubs are so important in building stronger communities. They're not just about keeping active and having fun, they are also bringing people together," he said.
"It's important that all Australians get to participate, including women and girls who need equal access to our playing fields and sporting facilities.
"With more and more women playing sport we need to make sure they're supported from entry level as young girls all the way through to elite level competition, including in once male dominated sports.
"Female change rooms should be standard, they shouldn't be an exception.
"That's why in this year's budget we're announcing additional funding to build more female change room facilities at sports grounds.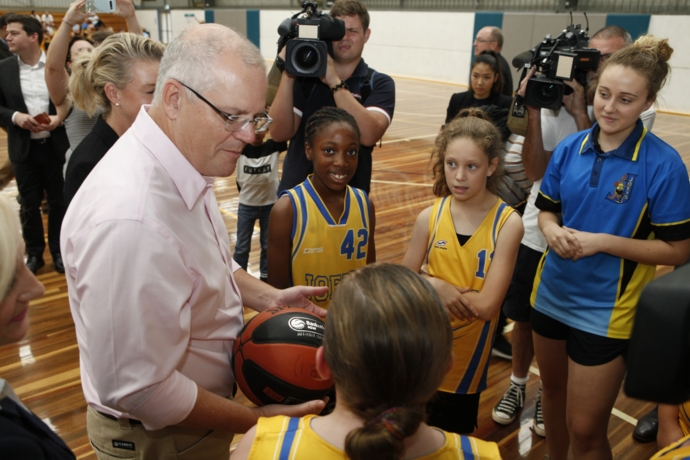 "This is our practical way of backing in women's sport and building even stronger communities."
A total of $150 million will be spent supporting the development of female change room facilities at sporting grounds and community swimming facilities across Australia through a new dedicated stream of funding for these activities.
The Government will also provide a further $40 million for a third round of its highly successful Community Sport Infrastructure Program which has funded 458 Local Sporting infrastructure projects nationwide already. The additional funding increases the Government's commitment to the program to $100 million.
Senator Bridget McKenzie said the first two rounds of the Community Sport Infrastructure Program have been an incredible success.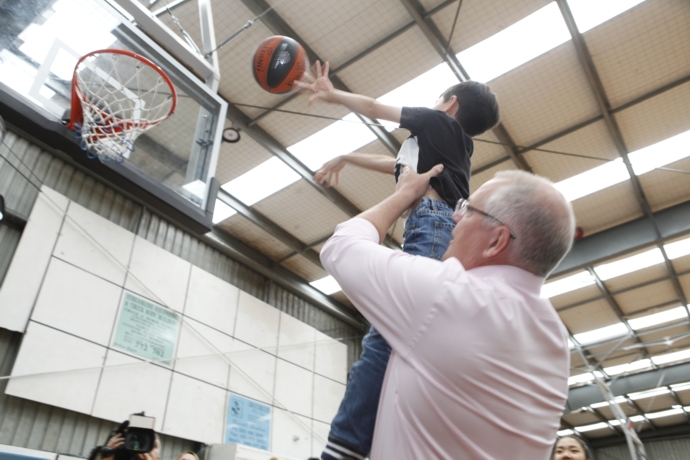 "The National Sports Plan, Sport 2030, outlined our Government's vision for Australia to be the most active and healthy sporting nation known for its integrity and sporting success. These two programs help to make this a reality," Minister McKenzie said.
"Local sporting clubs are often at the heart of our communities which is why it's so pleasing to be able to fund these infrastructure projects. We've seen new netball courts, upgraded playing fields, flood lighting, canteens and disability access paths constructed right across the country.
"Following on from the success of our Australian female athletes and sporting teams there is a tsunami of women taking up sport right across the country. We want to support these women in sport, from the grass roots level up to elite representatives – you can't be what you can't see. That's why we have created a new fund specifically to help build new female change rooms.
"Women often don't have access to appropriate change room facilities resulting in them having to get changed behind towels on the side of fields or in cars, and having to go home for showers. This is a major deterrent for women wanting to participate and to feel like they are welcome in clubs across many sports."
Both streams of funding will be available to sporting clubs, community organisations, and local councils.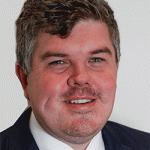 Troy Dodds is the Weekender's Managing Editor and Senior Writer. He has more than 15 years experience as a journalist, working with some of Australia's leading media organisations.