Months of campaigning, promises and arguments will come to an end tomorrow when voters go to the polls at what is expected to be one of the closest State Elections in decades.
Gladys Berejiklian faces a fight to govern in her own right, or even at all, with Michael Daley expected to take ground off the Premier.
Local eyes will be on the three key electorates of Penrith, Mulgoa and Londonderry.
It is expected that sitting MPs Tanya Davies (Liberal, Mulgoa) and Prue Car (Labor, Londonderry) will retain their seats, but Penrith will go down to the wire with sitting MP Stuart Ayres (Liberal) fighting to save the seat from falling to Labor's Karen McKeown.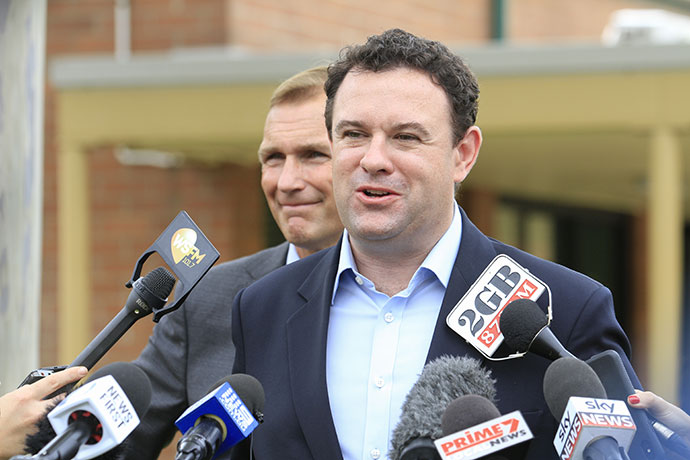 The fight for Penrith
Ms Berejiklian is again expected to campaign in Penrith today in an attempt to save the seat.
The Premier has been in the local area at least four times this week, including on Monday when she brought former Prime Minister John Howard with her to support the Ayres campaign.
Strangely given the predicted closeness of the seat, Mr Daley hasn't campaigned in Penrith this week, only visiting the area for a scheduled TV debate on Wednesday night at Western Sydney University. He has spent much of his week holding press conferences at Allianz Stadium.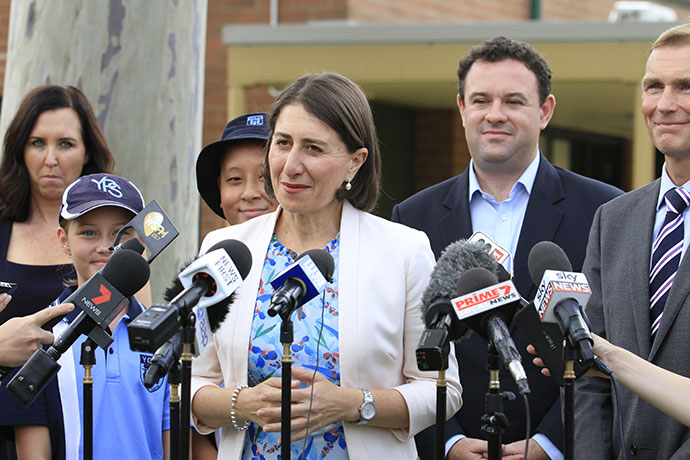 Labor did however bring high profile support to town with former Premier Kristina Keneally joining Ms McKeown at pre-polling on Monday.
10 candidates are running in Penrith and while Ms McKeown and Mr Ayres are expected to dominate the votes, there is significant interest around One Nation candidate Carl Halley and Independents Marcus Cornish and Mark Tyndall.
The Greens are running in all three local seats but have run a quiet campaign.
A battle for the top job
Should Labor win the election, it will return to power for the first time since 2011. If the Coalition wins, it will be its third consecutive victory, and Ms Berejiklian's first. However, minority government is a real possibility.
During a visit to St Marys on Thursday, Ms Berejiklian said the NSW economy was growing due to her government's record infrastructure boost.
"We are building the rail lines, roads, hospitals and schools NSW deserves through our record investment in infrastructure," Ms Berejiklian said.
"This is helping create record numbers of jobs and giving people the chance to build a better future for themselves and their families."
In an interview with the ABC this morning, Mr Daley said the Berejiklian Government was "out of control" with its stadium policy, and that the government was spending money "like drunken sailors".
On social media yesterday, Mr Daley said: "With just two days to go until the State Election, Ms Berejiklian is refusing to give you a say on the Stadium splurge. Labor will always put schools and hospitals before Sydney Stadiums."
Papers back the Premier
Today, all three major Sydney newspapers have backed the Coalition in their election-eve editorials. The Daily Telegraph, The Sydney Morning Herald and The Australian all threw their support behind Ms Berejiklian.
"While the Herald thus chooses Ms Berejiklian, the risk at this election is not which party wins but a minority government which puts voters at the mercy of minor parties such as the Shooters, Fishers and Farmers, which is largely a single issue party focused on guns. Before giving a protest vote to minor parties and independents voters should understand the risk of instability if neither party wins outright," the Herald's editorial said.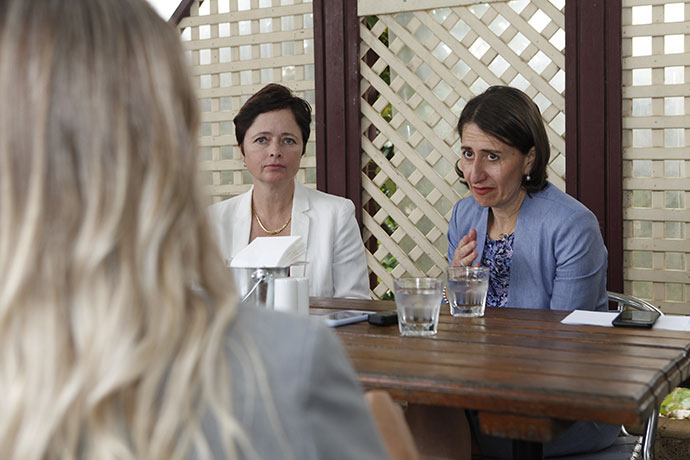 The Telegraph said: "On the strength of their economic record, Premier Gladys Berejiklian and her Coalition team have genuinely earned a further term in office. With so many significant projects under way, it is clearly in the state's interest to maintain consistent governmental management. Gladys Berejiklian must be allowed to finish those many jobs."
Key commitments
Labor continues to put its stadium policy as the cornerstone of its campaign, and will call off the proposed ANZ Stadium upgrade as well as take a different approach to the Allianz Stadium upgrade.
Labor has promised to re-introduce the M4 Cashback, will match the Government's $1 billion commitment to Nepean Hospital, will construct new car parks in Penrith and Emu Plains and has promised to review housing supply targets and introduce nurse-to-patient ratios.
Labor says it will recruit more than 5,500 new nurses, plant six million trees by 2030, and will build more than 50 new schools of it wins the election. It has also promised free public transport to school-aged children.
The Coalition will proceed with the Allianz Stadium re-build and the ANZ Stadium upgrade, will introduce a $50 weekly cap on Opal costs, has committed to building a Metro line from St Marys to the new airport at Badgerys Creek and will build a new commuter car park at Emu Plains. It will also continue the $1 billion upgrade of Nepean Hospital.
Ms Berejiklian's government will hire 8,300 frontline health workers over four years, commit $200 million to more open green spaces, and continue a roll-out of air conditioning in schools.
Troy Dodds: Let them finish what they started
Off to the polls
Voting centres open at 8am tomorrow and close at 6pm.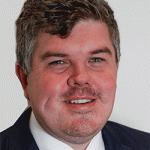 Troy Dodds is the Weekender's Managing Editor and Senior Writer. He has more than 15 years experience as a journalist, working with some of Australia's leading media organisations.