Following several years growing the men's version of the game, the Nepean Ducks are officially recruiting for their first ever women's team for the upcoming 2019 Gridiron NSW season.
The club are currently on the hunt for women over the age of 16 to be a part of a brand new era at the Ducks.
Nepean Ducks President, Darren White, said the club's had interest in fielding a women's team for many years.
"We've thought about having a women's team for the last few years but we weren't able to lock down a coach until now," he told the Weekender.
"We managed to secure Miro Williams as our head coach of the new women's team, his experience in gridiron is a huge asset to our organisation.
"Gridiron NSW offer three divisions – Men's, Colts and Women's – and we want to field teams in all three."
The Ducks have already been inundated with solid interest from local women wanting to try something new. White said no experience is necessary but former rugby league or touch football players will have an advantage.
"Ex-footy players will transition easier into the game but we'll accept anyone – anyone that wants to have a go," he said.
"We are currently recruiting now but the season won't start until the end of August. Because gridiron is complicated to learn, our coach wants to start getting into the fundamentals as soon as possible."
Last year the Gridiron NSW women's competition featured five teams from across NSW and the ACT, this year that number is expected to grow with three new clubs planning to introduce a women's side.
White said it's great to see so much excitement around the women's game.
"This year there is increased interest, everyone in the league wants to grow the women's side of the game," he said.
"If there's three more teams, it will make for quite a good competition for the women."
The Nepean Ducks will hold their first training session for their new women's team this Monday, March 18 at Cranebrook Oval.
Any women interested in being part of sporting history, should contact the club at [email protected] or private message them on Facebook page at Nepean Ducks Gridiron.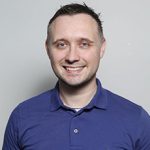 Nathan Taylor is the Weekender's Deputy Editor and Senior Sports Writer. He also compiles the weekly Chatter on the Box TV column. Nathan is an award-winning journalist, who has worked at the Weekender for nearly a decade.