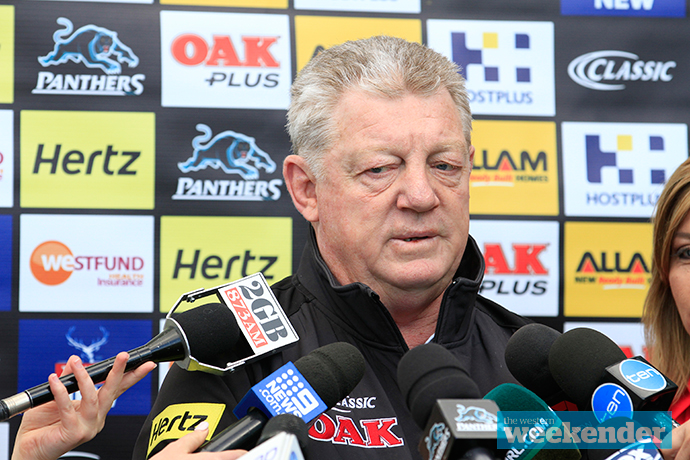 The fallout from the sex tape scandal that rocked the final stages of Penrith's pre-season is far from over. While it's unlikely any further videos will be released, there's no question others do exist, some of which involve high profile members of the playing group. In fact, when club officials hauled the entire playing group into Panthers HQ in the wake of the scandal, they were shocked at just how many players admitted they could be in videos.The scandal has shattered Panthers boss Phil Gould, who has worked hard to build a strong culture at the club. While reports that Gould is close to walking away over the crisis appear to be off the mark, he seems to have temporarily at least lost his swagger and aura. The scandal will eventually fade away, but it's certainly left a few scars with plenty more bits and pieces to play out.
Meanwhile, Gould has shut down his Twitter account yet again, with the Panthers' woes and his controversial views on fantasy football competitions clearly taking their toll.
A few special guests have popped in at Panthers training over the off-season, and not all with a rugby league background. Rising boxing star Bilal Akkaway was among those who visited the playing group over summer, sharing his advice and expertise.
The team's pre-season training hasn't all been about field sessions in the scorching heat and tough gym workouts. In fact I'm told the playing group has been doing plenty of yoga and mind and body work at training.
Penrith officials have been extremely impressed with Tim Grant over the off-season. Not only has he trained the house down, but he's been attending plenty of meetings with corporate partners and working hard to increase his presence around the club. Grant was rewarded for his hard work with a spot in Ivan Cleary's 21-man squad for Sunday's match against the Eels. His first grade career is not over yet, he'll surely get a crack at some stage.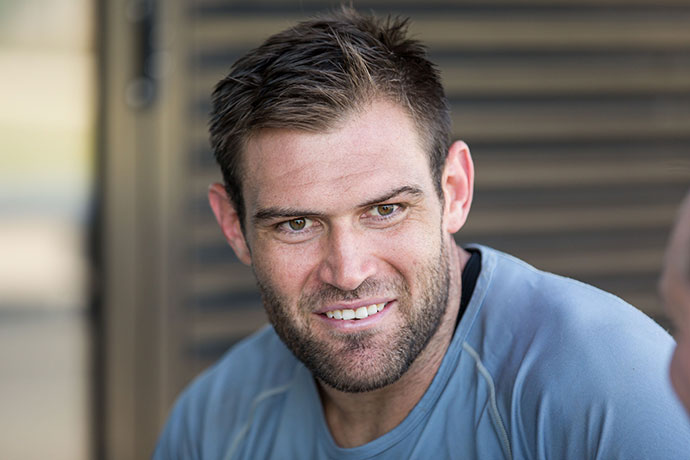 Life after football is still something many young players don't think about, which is where Penrith Welfare Officer Glen Liddiard steps in. Liddiard has secured work for Brent Naden, Brock Naden, Daine Laurie, Liam Coleman, Alan Fitzgibbon and Luke Geary with NBN Co. With work to continue on the NBN for several decades, the players will always have a strong job to fall back on once their footy careers are finished.
You'll notice a little change to the post-match press conferences across the NRL this year, with the captain no longer to appear. Coaches will ride solo at the media briefings this season.
Penrith legend and Director Greg Alexander has joined Crocmedia's NRL Nation this year as a commentator. NRL Nation is available on 160 frequencies, as well as on the official NRL app and website, and on the NRL Nation site. Meanwhile, former Panthers half Jamie Soward has left Triple M, and taken up an opportunity with Macquarie Sports Radio and 2GB.
Penrith's sensational digital and marketing team worked for months on the 'Panther Anthem' video that was released last week to pump fans up. It's a great video but it needed a big tick of approval before being released. Head Coach Ivan Cleary had the final say on the video's content, giving it the thumbs up before the go button was pushed.
One of rugby league's genuine nice guys and former Panthers assistant coach Peter Mulholland is facing the battle of his life after being diagnosed with non-Hodgkin's Lymphoma. The 65-year-old, who was on the sidelines with John Lang when Penrith won the title in 2003, is undergoing treatment after being officially diagnosed in January.
The Panthers have secured the services of Manly's Frank Winterstein. The 32-year-old has been granted an immediate release from the Sea Eagles to head to the foot of the Mountains. James Tamou was excited about the signing: "A player of Frank's calibre is massive for us, he's a big man. I remember taking it off the kick-off once and getting pumped by him. It's one less person I have to worry about."
Do you have some news or gossip to share? Send an email to [email protected]