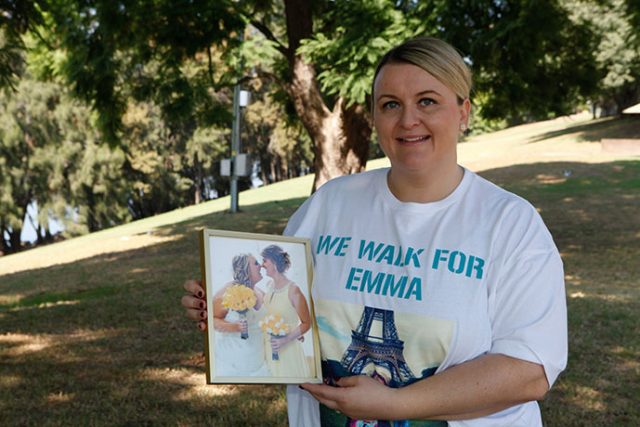 When diagnosed with Melanoma at the young age of 29, Emma Dunlop was determined to use her time left to advocate for skin cancer awareness.
Now, her sister Kylie Murray has taken it upon herself to continue her sibling's legacy by partaking in the Melanoma March, in the hope to raise vital funds for skin cancer research.
The 4km walk will take place on Sunday, March 17 at Regatta Park and will be a day filled with food, face painting and raffles.
Ms Murray said spreading awareness and starting important conversations was her sister's mission.
"I don't want anyone to go through what she went through, it was absolutely horrendous," she said.
"There's both a lack of education and ignorance around it, it's not an old people's cancer, it doesn't discriminate and it is truly a black death cancer."
Ms Dunlop grew up with a hairline freckle, but it wasn't until her mother begged her to get it checked in 2015 that doctors urged for it to be removed immediately.
This started her four-year battle as the cancer quickly spread to her lymph nodes, causing tumours on her brain.
Despite her tough battle, Ms Dunlop still participated in previous Melanoma March events, even when she was in a wheelchair.
This is the first year the family will be doing the walk without her.
"We don't want her death to be in vain, so now it's our job to help fulfil her purpose and continue on her legacy by advocating for this," Ms Murray said.
To register, visit westernsydney.melanomamarch.org.au.
A graduate of Western Sydney University, Nicola Barton is a news journalist with the Western Weekender, primarily covering crime and politics.