Six-year-old Finnan Benson and his aunty Casey Moss have plenty in common.
The Jordan Springs residents both have a congenital heart disease and are the ambassadors for the 30th anniversary Bandaged Bear Appeal this month.
They were both born with atrial septal defects, which if left untreated can be life-threatening.
In an ironic turn of events they were both treated at The Children's Hospital at Westmead and cared for by the same doctor, Professor Gary Sholler, many years apart.
While facing similar circumstances, the advancements in procedures meant very different recoveries.
"My mum found out I had a heart condition when I was five-days-old and I had surgery at 19 months because one side of my heart is very small and the other side has to work really hard to pump," Ms Moss said.
"I had a very invasive open-heart surgery that went for a few hours and took at least a week for me to recover from and left me with a nice, big scar."
Ms Moss' sister Rebecca Benson has also had heart issues and found out when she was 25 weeks pregnant with Finnan that there was a problem.
"We only picked up on it at the scan because I had a ventricular septal defect and then Casey's history," Ms Benson said.
"With Finnan it was monitored from birth and when he was five everything went to plan with his surgery, in and out for an overnight stay and all he has is the smallest scar in his groin."
The whole family is so grateful for the treatment they received and are proud of the work the Bandaged Bear Appeal does with the hospital.
"They help with families, providing machines and modern research and the bear is a symbol for kids to hold on to and have fun while in hospital," Ms Benson said.
Ms Moss said it was great to give back.
"It's pretty cool that our family has been chosen and considering we have gone through a pretty tough thing it's nice to be the faces of something that is really important to a lot of families out there and they do a fantastic job so I am happy to spread the message," she said.
To help kids get back to their normal lives as soon as possible donate at bandagedbear.org.au.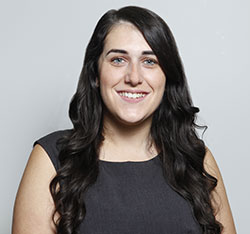 A graduate of Western Sydney University, Emily covers community news and entertainment for the Western Weekender.