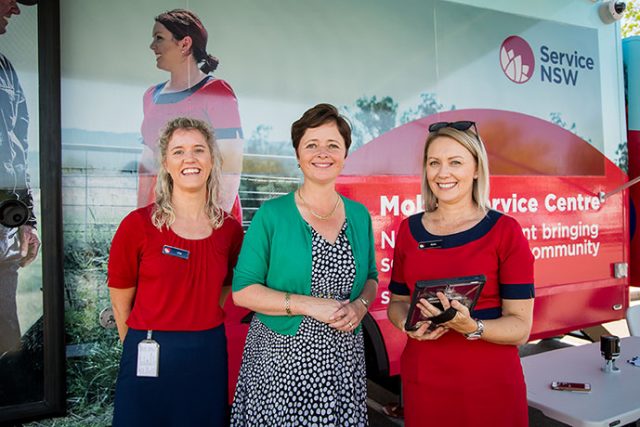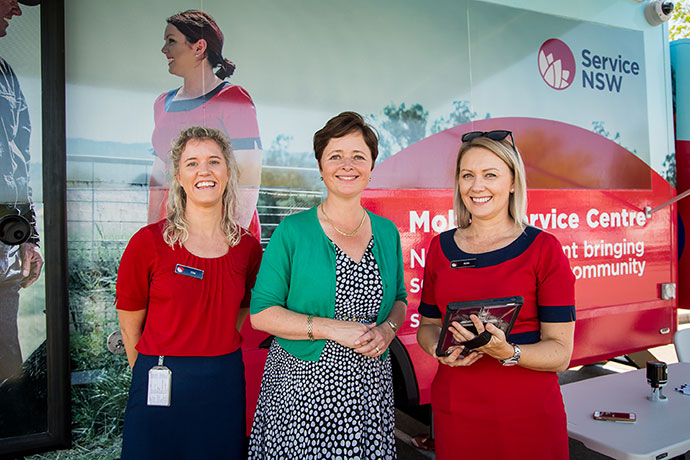 A new Service NSW facility is set to be built in Glenmore Park following an announcement by the State Government on Monday.
Mulgoa MP Tanya Davies joined Service NSW staff and members of the community at Glenmore Park Town Centre, to showcase the mobile service buses that will be used throughout regional NSW.
A search for the most appropriate site is currently underway with the old TAB and community centre to be considered.
Ms Davies said it is a huge win for Glenmore Park residents as the community continues to grow.
"I'm so excited to announce that a service NSW centre will be located permanently in Glenmore Park to meet the growing needs of the community," she said.
"At the moment we have launched four mobile buses which will go out into the rural parts of NSW, so we brought it to Glenmore Park Town Centre as an example for the types of services that will be permanently located here."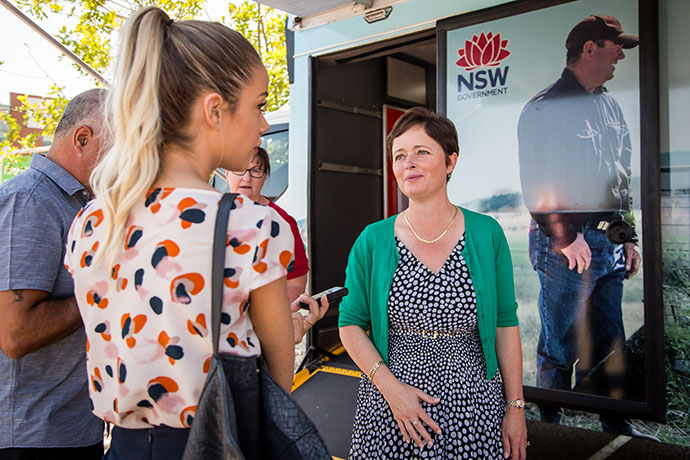 Ms Davies said that within an hour of the bus visiting Glenmore Park, there was a queue of residents waiting to use the services.
"I've used the Service NSW in the Penrith CBD myself and the access to it can sometimes be a bit challenging, particularly with the growth of Penrith and the traffic out on the roads that are currently being upgraded, it can be difficult for people to get there," she said.
"It will be wonderful to have our own centre, people are tired of travelling out to Penrith for these services and I understand that."
The new centre will provide an array of Government services and is set to create 10 to 15 jobs.
"For us as a Government it's about making access to Government services that little bit easier and convenient and less intrusive on people's time," Ms Davies said.
An exact opening date for the centre is yet to be determined.
A graduate of Western Sydney University, Nicola Barton is a news journalist with the Western Weekender, primarily covering crime and politics.