NSW Police Commissioner Mick Fuller says he's frustrated by a decision to grant bail to two men who attacked police officers in Penrith on the weekend.
About 2.20am on Sunday, two officers were in an unmarked police vehicle leaving a crime scene on Mulgoa Road, when two men allegedly crossed the road in front of the car.
The vehicle stopped to pick up another officer and a short time later it's alleged one of the men standing on the road, aged 22, ran towards the car and kicked the door panel.
The driver, a male sergeant, attached to the Nepean Proactive Crime Team, exited the vehicle. As he attempted to arrest a 22-year-old man, there was a physical altercation.
The other officers in the vehicle, both senior constables, exited the car to assist.
It's further alleged a 26-year-old man intervened and head-butted the sergeant, before the younger man punched him in the face.
Additional police attended and the men were arrested after OC spray was deployed.
Both men were hit with multiple charges over the incident, but were granted conditional bail by a bail sergeant at Penrith Police Station.
Speaking on Radio 2GB this morning, Mr Fuller said he was struggling to understand the granting of bail.
"We've done a lot of training, we've got a bail assistance tool that's supposed to be there to help us," he said.
"And of course, we're not going to get every one right but in the last six months there have been too many that I think we should have refused bail."
Mr Fuller said the bail issues have been discussed by senior members of the Police Force as recently as last week at a planning session.
"For hours we talked about this – it's not something that is lost on me," he said.
"Any time when you get a decision when our own police are unhappy with how we're applying the law, there is something wrong."
The men who were charged are due to appear in court on Tuesday, February 26.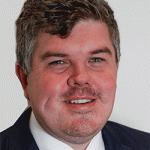 Troy Dodds is the Weekender's Managing Editor and Senior Writer. He has more than 15 years experience as a journalist, working with some of Australia's leading media organisations.