A man found guilty of sexually assaulting his step daughter in their Llandilo home has been sentenced to six years in jail.
The man, who cannot be named for legal reasons, was found guilty by way of jury of two counts of 'aggravated indecent assault' and one count of 'aggravated sexual intercourse' against the girl, who was aged between 11 and 12 at the time.
The court heard the defendant was originally charged with six counts, but was found not guilty of three after the offender tendered evidence supported by an alibi.
In her victim statement tearfully read out in court, the teen said she suffers panic attacks and now looks at people in different ways, which "feels awful and wrong".
"I feel sick seeing a male touching their child, even just holdings hands," she said.
He is eligible for release on October 25, 2021.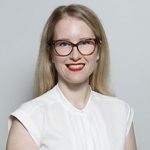 Alena Higgins is the Weekender's Senior News Reporter, primarily covering courts and Council issues.