A Kingswood man who allegedly glassed a woman to the face after he was asked to leave a Penrith hotel has been denied bail.
Jaydan McBain-Brown appeared before Penrith Local Court charged with 'reckless wounding' and 'assault police'.
The court heard McBain-Brown was allegedly heavily intoxicated and had been asked to leave when he grabbed two drinks and stumbled towards the car park.
Before he got far, a female staff member intervened telling him he was required to hand back the glasses.
He became argumentative and after the woman successfully removed one from his grip, McBain-Brown allegedly retaliated, punching her to the left side of her face causing the glass to smash.
He is also alleged to have punched a police officer.
Despite offering to report daily, abide by a curfew and to live at a Kingswood address Magistrate Brian van Zuylen denied the accused's release citing the "extremely serious allegations".
He is due to face court again on Tuesday, February 19.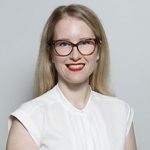 Alena Higgins is the Weekender's Senior News Reporter, primarily covering courts and Council issues.