Sophie Mason is making dreams come true while keeping her husband's memory alive.
The owner of Settlers Mulgoa is hosting a live music event full of food and fun at her venue on Saturday, February 9 to raise money for the cancer charity Dreams2Live4.
Since her husband Craig sadly passed away aged just 44 in April 2018 after a nine-month battle with aggressive stomach cancer, she made it her mission to complete his bucket list, ticking off different experiences he would never get to do.
Along with her daughter Emerson and son Harry and a picture of Craig the family have been travelling the world, going to concerts and just spending a lot of time together.
"Besides sending me broke, it's a great thing because the kids talk about him all the time," Ms Mason said.
"They say remember when we did this, or dad would love that. They are talking about him constantly."
Only three months after Craig's death their close friend Grant Hoogenboom lost his wife Frances, who was only 42, to bowel cancer.
It was then that they found Dreams2Live4, the only cancer charity that caters to making dreams come true for adults with terminal illness.
"We have our own business so my children were fortunate enough to spend a lot of time with Craig and we were financially able to do a lot of things that created fond memories from holidays and experiences that they can look back on. Unfortunately, not everyone can do that," Ms Mason said.
The organisation aims to create experiences for people battling cancer to give them something to look forward to during their treatment and provides good memories for the kids who may be left behind after their parent passes away.
The families have a fundraising goal of $20,000 by July this year.
They have already raised over $11,000, $5,000 of which has been donated to Dreams2Live4 with the money being used to grant the wish of a dying mother to have her last family holiday to Tasmania.
Ms Mason is hoping that proceeds of the event on Saturday and extra donations should help them reach their goal.
Tickets to the event are sold out but there's still plenty of ways to help.
Head to the Facebook page Craig's Bucket List for more information or to donate visit www.gofundme.com/craigs-bucket-list.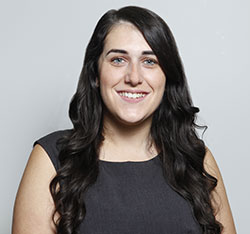 A graduate of Western Sydney University, Emily covers community news and entertainment for the Western Weekender.