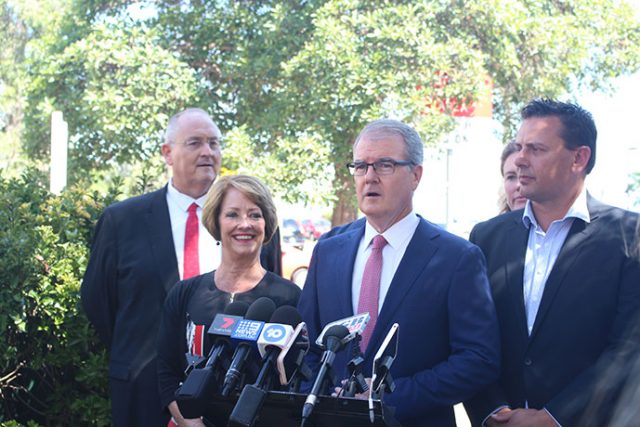 Penrith MP Stuart Ayres has accused Labor of playing catch-up on Nepean Hospital after Opposition Leader Michael Daley yesterday committed to its $1 billion upgrade going ahead should there be a change of government in March.
The State Government announced the major redevelopment in March last year, with work currently underway.
"Labor simply forgot about Nepean Hospital – now, five minutes before the election they decide to match the Government's commitment," Mr Ayres said.
"The public should view this 'announcement' with the cynicism it deserves – this is the same old Labor, forgetting about Penrith again."
Minister for Health Brad Hazzard said Labor's record stood in stark contrast to that of the NSW Liberals & Nationals Government.
"The investment in Nepean Hospital takes the NSW Liberals & Nationals Government's investment in Western Sydney's hospital renewals to $5.67 billion – in fact, we've spent more money in Western Sydney alone than Labor spent on the entire state during its last seven years," he said.
Labor's commitment to Nepean includes tweaks to cater for the unique needs of children and the elderly.
He said the Liberals were dragged "kicking and screaming" into their $1 billion commitment as the hospital continued to burst at the seams.
"We just don't want any old emergency department design in the usual way with a cookie cutter approach," Mr Daley said.
"What we are saying is, if you're spending a billion dollars in a growing area, one of the most under pressure hospitals in the state, let's design it for the future."
Labor plan to create separate emergency departments for geriatric and paediatric patients.
A graduate of Western Sydney University, Nicola Barton is a news journalist with the Western Weekender, primarily covering crime and politics.