The senior Corrective Services officer accused of ongoing sexual abuse against female inmates at a Berkshire Park prison has been released on strict bail.
Wayne Gregory Astill, 62, is accused of indecently assaulting two prisoners at Dillwynia Women's Correctional Centre between October 2016 and September 2017.
The charges involve six counts of aggravated sexual intercourse without consent against a 40-year-old woman and two attempts to kiss another.
He has since been suspended from his position.
Wearing a blue t-shirt and board shorts, Astill fronted Penrith Local Court via video link this morning where his lawyer successfully applied for his release.
Notwithstanding the "extremely serious allegations", which total 12 in all, Magistrate Brian van Zuylen was "persuaded" to grant the Kurrajong resident bail given his lack of criminal history.
The court head the father-of-three, who denies the charges, only has a 1982 drink driving conviction to his name.
The Prosecution raised flight risk concerns, saying the "volume of the offences" and the "significant period of imprisonment" likely if convicted would act as a "disincentive to appear".
She said the offences were "planned and calculated" and an "abuse of a position of power", and claimed the victims were able to give dates that aligned with the accused's roster.
The court heard Astill allegedly denied all contact with the complainants in an interview, but when told of covert recordings, changed his stance, saying he did have sexual dealings but it was consensual and instigated by the victims.
His lawyer, Paul Blunt, raised credibility issues given the complainants' delay in reporting the alleged offences, and noted his client may be denied the right to CCTV footage due to the lapse in time.
He submitted the accused's strong community ties would negate any risks of him fleeing.
"He has built a life, gathered property, he has a family," he said.
Astill was ordered to provide $20,000 surety and an acceptable person another $10,000 to ensure his appearance at court.
He is also required to report daily to police and not to contact any Crown witnesses or Corrective Services staff, except his partner, who, the court heard, is also a Corrective's employee. He has also surrendered his passport.
His matter was adjourned to April 26.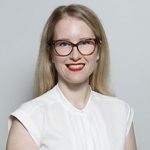 Alena Higgins is the Weekender's Senior News Reporter, primarily covering courts and Council issues.