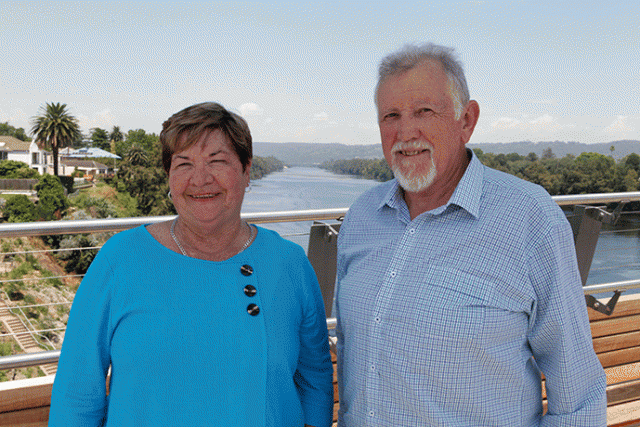 Some of Penrith's most dedicated residents are being recognised as they receive their Medal of the Order of Australia (OAM) today.
As part of the Australia Day 2019 honours list, two local citizens have been highlighted for their outstanding contribution to the Penrith community.
Of those selected were Penrith resident, Vincent Le Breton and St Marys local, Maree Johnson.
Mr Le Breton, who was recognised for his devotion to junior rugby league said the medal is a great achievement.
"I've lived in the Penrith area all of my life, I got involved with what is now Brothers Junior Rugby League Club in 1990, nearly 30 years I've been involved now and I've been president for about 19 years," he said.
"Originally my son started playing, so I thought I'd get involved but I never went in there with the intention of doing what I've done, I just fell in love with the place and couldn't get away from it.
"It's a recognition of a lot of work done but at the same time there's been a lot of people that have helped me along the way, my wife and family have been very supportive, it's a great honour to be recognised in this way."
As an ex-servicewoman herself, Mrs Johnson has been heavily invested in supporting veterans and their wives, which she said is very close to her heart.
"Our Nepean Wives of Vietnam Veterans Support Group has been going for 20 years now and I make quilts for servicemen who are overseas just to let them know that we care about what they're doing," she said.
"It's an absolute honor and a real shock to be given a medal for something you love doing."
Both Mr Le Breton and Mrs Johnson said they were in disbelief when they were told the news, but were humbled to be recognised for their passions.
"A lot of people who receive OAM is for their job, I feel really honored that people who are volunteering are being recognised in this way for dedicating their own time without getting paid a cent," Mr Le Breton said.
A graduate of Western Sydney University, Nicola Barton is a news journalist with the Western Weekender, primarily covering crime and politics.