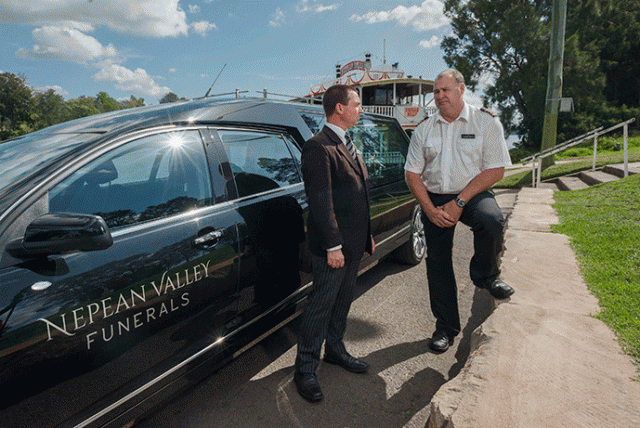 Penrith residents will now be able to celebrate the life of a loved one aboard the Nepean Belle Paddlewheeler.
Nepean Valley Funerals owner, Jim Mueller partnered with his long-time friend and Nepean Belle owner, Chris Bennett after the St Dominic's College old boys sought to combine their businesses and love of the Penrith community.
Mr Mueller and wife Janet had identified the changing trends of funerals and said although traditional church/chapel funeral services remain important, some families now seek a non-denominational celebration.
"Everyone knows the river. It has so much meaning and holds so many memories to so many people with associations with the Nepean region,'' Mr Mueller said.
"It might be a case of 'Dad always loved being on the water' or 'Mum always wanted to go on a cruise'.
"We aim to make this challenging time as bearable as possible, and our new funerals on the water option on the Nepean Belle will offer family and friends an opportunity to celebrate their loved one's life at a personal, unforgettable event."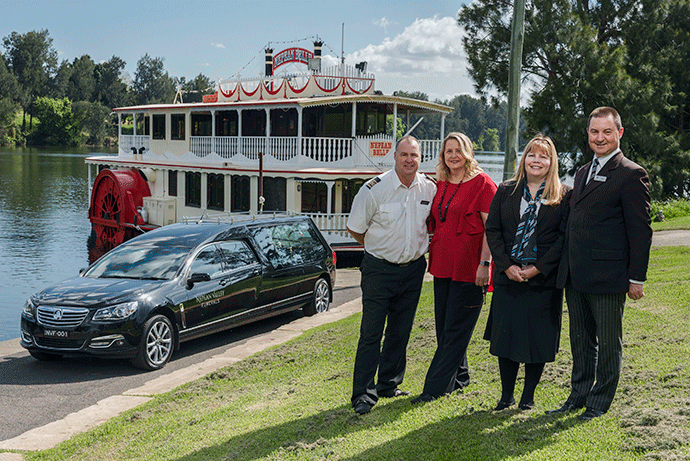 Exclusive to Nepean Valley Funerals, the closed coffin funeral and wake package will offer the use of the paddlewheeler, a non-denominational funeral service, coffin, flowers, celebrant, printed orders of service and condolence pack, with further additions such as a photographic tribute available.
After the ceremony, the coffin will be removed from the paddlewheeler where friends and family then continue to remember their loved one during a catered wake
"There are few services that are as sensitive or as personal as those provided by a funeral director,'' Mr Mueller said.
"We're helping people through the worst possible time in their lives."
The unique weekday service, incorporating one of Penrith's most iconic spots will host up to 150 guests.
For more information about the unique services, visit funeralsonthewater.com.au or call 4722 8222.
A graduate of Western Sydney University, Nicola Barton is a news journalist with the Western Weekender, primarily covering crime and politics.