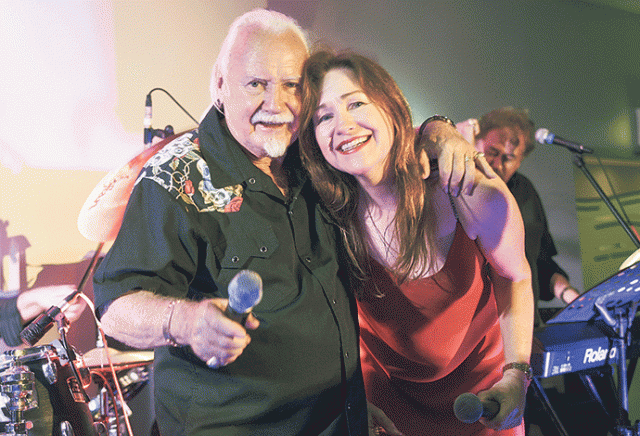 Digger Revell is inviting everyone to celebrate his 60th anniversary of being an Australian rocker this February in an amazing afternoon of music and memories in his show 'The Best Years of Our Lives!' featuring Vicky O'Keefe.
The spectacular seniors show will transport audiences back to the days of live music on TV shows like 'Bandstand', 'Teen Time' and 'Six O'clock Rock' with Digger performing his top hits like his personal favourite 'Somewhere Over The Rainbow'. He covers 60's classics, rockabilly and even some country ballads along with tributes to some of the great artists of the time such as Al Jolson.
Digger has worked with plenty of big stars during his career, but he struggles to go past 'The Wild One' as his most memorable.
"By far the greatest rocker and performer I have ever worked with in my 60 years, is our own Johnny O'Keefe," he said.
"His showmanship and charisma were unbelievable. What he could do to an audience, I can never forget."
Marking 40 years since O'Keefe's passing, the show features a tribute from none other than his daughter Vicky O'Keefe that features some of his signature songs in an emotional set.
"It is a thrill to join up with Johnny's lovely daughter Vicky for this special show," Digger said.
"Vicky is a tremendous artist and her old dad would be so proud of her".
Digger has had plenty of practice performing, from his first shows at regular teenage dances at the Blue Danube Ballroom at Richmond way back in 1958 to large crowds on TV, in stadiums and even in war torn Vietnam for three and a half years for troops during 11 tours, then around the United States of America right up to until now.
Digger is more than ready to take on a new show and has no signs of slowing down, especially given the fans are still cheering him on.
"The fans just won't let me retire," he said.
"I gotta admit, I love the shows even more today, and for some reason at near 76, I am entertaining audiences better than ever."
Digger Revell and Vicky O'Keefe's 'The Best Years of Our Lives' will be on at the EVAN Theatre in Penrith on Sunday, February 24 at 4pm. Tickets are $32.40. To book or for more information call 1300 PANTHERS or visit Penrith.panthers.com.au.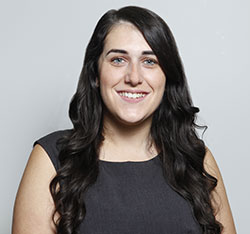 A graduate of Western Sydney University, Emily covers community news and entertainment for the Western Weekender.