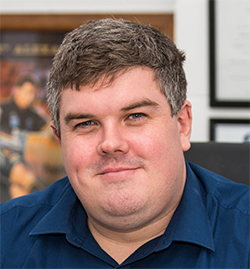 Forget the Christmas and New Year reset period, the State Election campaign is well and truly underway, with the first shot fired via a Gladys Berejiklian TV advertisement that first aired last Sunday.
It took a matter of hours for Labor to fight back with an ad of its own, tearing apart the Coalition campaign and signalling that it will fight with 'it's time for a change' style messaging.
So what will be the key issues, outside of the specific local promises and commitments, that will decide who leads NSW for the next four years? Let's take a look at a few of the battleground issues.
Infrastructure: good or bad?
Nobody, not even Labor, could deny that the State Governments led by Barry O'Farrell, Mike Baird and now Gladys Berejiklian have put cranes in the sky and bulldozers to work, creating significant pieces of infrastructure right across NSW.
The problem is so much of it has been delayed, and so much will be unfinished when voters go to the polls in March.
Labor will say the whole thing is just a mess, with many projects poorly managed and not properly planned. The Coalition will hope voters see the bigger picture. The electorate will need a reminder from the Government about the extraordinary list of projects they've undertaken, but with each reminder comes a risk of Labor pouncing on the issues and costs.
Tolls
This is a big one for western Sydney and perhaps not quite taken seriously enough by the State Government.
Sure, we all know how good the new-look M4 and WestConnex will be.
But right now all voters see is reduced speed limits along much of the M4, and they're paying for the privilege.
It was only a few months ago that a Penrith resident could travel all the way to the city without paying a toll. Now, every time that little beep goes off, it's a potential vote-killer.
The extraordinary line-up of cars to exit the M4 at Church Street is indicative of the community anger.
I'm certainly not applying for a job in Labor's campaign team but they'd be silly not to have billboards up reminding people how much they've paid to use the M4 this year compared to previous years without the toll.
A fumbling train system
The Coalition will be keeping everything crossed that the train system doesn't descend into meltdown in the days leading up to the election.
While internally the State Government would know it stuffed up the introduction of the new timetable last year and left many commuters with longer travel times, I'm not quite sure they've accepted the gravity of the problems it caused.
Right now, the entire Sydney Trains system is hanging on by a thread.
Memories are short, however, and I think we'd need a catastrophe in the campaign's final days for it to be a real election changer.
Stadiums
Despite the anger from some sections of the media, I actually think Labor has misread the room somewhat on the whole stadium debate.
I think most people can accept that Allianz Stadium needs to be re-built and are comfortable with the ANZ Stadium re-build.
However, the conundrum here is how much the Government pushes back on what will be a ferocious Labor campaign on this issue.
I almost think the Coalition would be better off letting Labor fight itself on this one – there's no winner and it would be silly to make the election a referendum on stadiums.
Cost of living
Regardless of whose fault it is and what is being done about it, there's always an element of good old fashioned cost of living issues on election day.
Electricity prices will be a big one this time around.
The Coalition has some positive messaging here in terms of rebates, cheaper rego and the like.
Personality
Say what you like, there's always an element of personality over policy when it comes to elections.
There's a reason Gladys Berejiklian is so prominent in the first Coalition TV ad: Strategists are convinced that she is likeable and comes across as safe and caring.
Labor's Michael Daley has almost zero profile in the community, which means the party will need to focus on a soft introduction – the electorate doesn't need someone it doesn't know lecturing it on day-to-day issues.
In the end, this election is unlikely to be won on a singular issue, but it is shaping up to be a referendum on the last eight years of the Coalition government.
Can the Government sell their "look what we've done" message positively, or will Labor wear that down?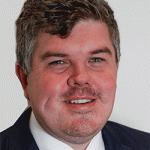 Troy Dodds is the Weekender's Managing Editor and Senior Writer. He has more than 15 years experience as a journalist, working with some of Australia's leading media organisations.