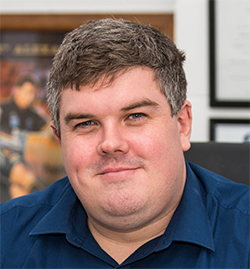 And just like that, 2018 passes us by. What a year it has been.
Here at the Weekender, we've brought you more than 2000 stories this year ranging from the heartbreaking to the inspiring, from the incredible to the almost unbelievable.
For me the toughest and saddest story of the year came in September when Katherine Hoang, her unborn twins and her sister-in-law were all tragically killed in that terrible crash on The Northern Road. It will be an exceptionally tough Christmas for crash survivor Bronco and the extended family – our thoughts are very much with them.
Local politics of course tossed up plenty of twists and turns this year, none bigger than the Emma Husar scandal that has ultimately forced her into political oblivion; rightly or wrongly. There is much more to play out in this space.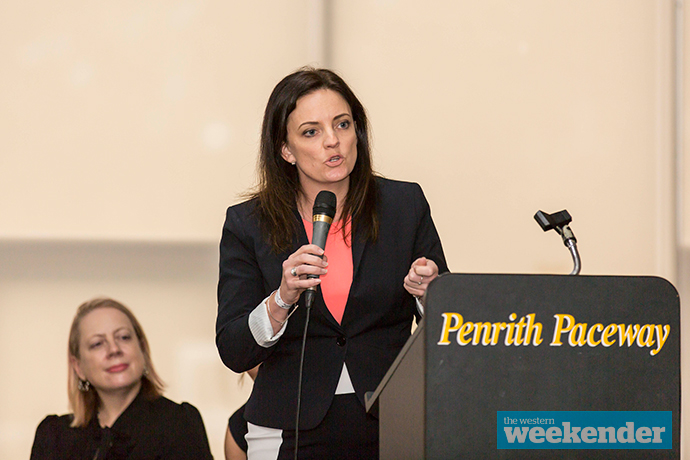 Perhaps the most bizarre story of the year came in January when Penrith managed to become the hottest place on Earth when the temperature skyrocketed to 47.3 degrees one Sunday afternoon. What an honour!
On the sporting field, the year's biggest story was without doubt Leonay paddler Jessica Fox, who again dominated the sport internationally. She has become Penrith's best ever sporting export.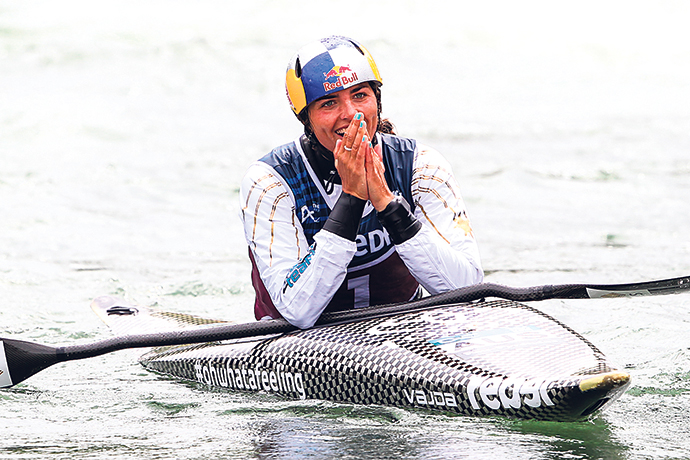 Of course the Panthers managed to provide us with a roller coaster ride, including the shock sacking of coach Anthony Griffin just before the Finals and the major power play to lure Ivan Cleary back to the club.
All in all, yet again Penrith proved in 2018 that it is no sleepy city – the news cycle is constantly evolving.
I'd like to take the opportunity to acknowledge a few people who ensure the Weekender remains Penrith's news bible – informing, educating and entertaining our local community each week.
Let's start in-house.
To my incredibly dedicated news team – Nathan, Nicola, Alena and Melinda – thank you for another fabulous year and for the hard work you put in to deliver the gamut of stories we publish each week.
To Chris Pennisi and our sales team – Andrew, Linda, Daniel, Chris and Tracey – thank you for your commitment to keeping the Weekender strong in 2018.
A huge thank you to Sarah for your continued determination and successes this year, and to Jen who continues to provide terrific support to our team.
A massive pat on the back to our production team – Kacey, Ian and Claire – for making us look as good as we do each and every week.
I must also thank our CEO Kathryn Garton for her continued support and faith in the Weekender, and me as its Editor.
I'd like to acknowledge all of our advertisers – big and small – who are the lifeblood of our publication and play a vital role in ensuring we can continue to deliver the paper free of charge right across Penrith every week.
A thank you to all of the politicians, publicists, sportspeople, community leaders, story talent, media advisors and sources (on and off the record) who have picked up the phone, answered emails and assisted in ensuring we get it right each and every week.
Most of all, a huge thank you to you – our readers. Without you, we are nothing.
Whether you read the paper religiously from cover to cover every week, pick it up to complete the puzzles, fume at the court report, laugh at our lame Page 10 jokes, check your horoscopes or simply enjoy being informed about something you may not have known before, we appreciate your ongoing support of the Weekender.
On behalf of the entire team here at the Weekender, I'd like to wish everyone a very Merry Christmas and all the best for the year ahead.
Today marks our final print edition for 2018. We'll be back at work on Monday, January 14 2019 ready for another year of ups, downs, twists, turns, surprises and everything else 12 months in Penrith delivers. Our first print edition will be out on Friday, January 18.
Please drive carefully, party safe and enjoy the holidays. See you next year!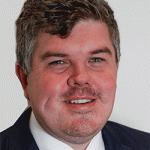 Troy Dodds is the Weekender's Managing Editor and Senior Writer. He has more than 15 years experience as a journalist, working with some of Australia's leading media organisations.