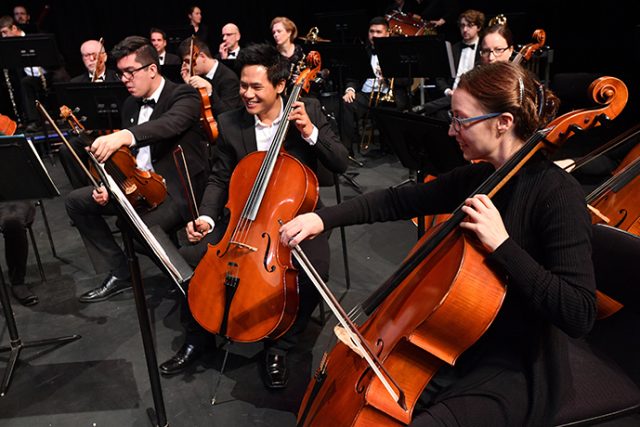 Penrith Symphony Orchestra (PSO) has announced its 2019 season.
Featuring some of the greatest works of the symphonic repertoire alongside opera, new compositions and lesser-known gems, there's something for everyone in what will be a fantastic year of music.
"This year heralds the dawn of the orchestra's fourth decade presenting fine music to Penrith and the Blue Mountains," said PSO President, John Pearce.
"We have an exciting year of music planned in a season rich with musical delights. Won't you join us?"
The orchestra brings a premier event to the west in 2019, one of the greatest operas of all time, Bizet's 'Carmen'.
The audience favourite will feature stars from Opera Australia and the Penrith Symphony Orchestra Festival Chorus.
The Symphonic Series will begin the year, with the opening concert featuring Cesar Franck's monumental and only symphony, alongside Dvorak's much-loved 'Cello Concerto'.
A celebration of Nordic music will present Grieg's 'Peer Gynt Suite' and the stark beauty of Rautavaara, crowned by the magnificent 'Sibelius Violin Concerto'.
Take a journey to faraway places; Dvorak's eighth symphony and the second piano concerto of Shostakovich evoking sunshine, colour and warmth.
Audiences will be enchanted by the dreams and fairy tales of Tchaikovsky's sumptuous 'The Sleeping Beauty Suite', coupled with the energy and dynamism of Prokofiev's first piano concerto.
"I'm very excited about PSO's 2019 season," said Chief Conductor and Artistic Director, Paul Terracini.
"To be able to present a concert performance of Carmen with soloists from Opera Australia, and some of the greatest concertos in the repertoire with so many of Australia's most talented young soloists is a rare privilege."
Underlining the orchestra's commitment to the future, new music and emerging artists, 2019 will see the premiere of several new compositions throughout the season. These will include the winner of the PSO young composer award, and works from Western Sydney University composition students.
Audience favourites and family fun are prominent, with the annual Pops for Tots and The Family Christmas Concert. Maestro George Ellis and sidekick George Washingmachine return in the all-new show for children 'The Maestro and the Magician', while local talent Brittanie Shipway joins the orchestra for all your favourite Christmas carols and festive melodies.
Get your tickets and join in the excitement of 2019, the orchestra offers a range of ticketing and subscriber packages to suit all your needs. Take advantage of our early bird deal and save 25% on standard rates before December 21 2018. Visit the box office of The Joan, phone 02 4723 7600 or online at www.thejoan.com.au.