Women's AFL in western Sydney has taken a major hit after the Penrith Ramettes were denied inclusion into the AFL Sydney Women's Premier Division competition.
The Cranebrook-based club were vying for a spot in the top women's AFL competition in Sydney next year but missed out by the skin of their teeth.
Instead relative newcomers the East Coast Eagles, who are based in the Hills District, will take the eighth and final spot in the competition.
AFL Sydney recently completed a submission process for a vacant position within the Premier Division competition after the joint venture between the Auburn Giants and Penrith Ramettes folded at the end of last season.
The opportunity was provided to all clubs to submit for inclusion in next year's top tier competition, with the league receiving just two applications.
While Penrith entered a very strong submission that ticked all the boxes, East Coast were deemed successful after "best meeting" the criteria for participation.
Rams Director of Female Football, Greg Corless, said the club was gutted over the decision.
"It didn't come as a surprise but we are fairly outraged by it," he said.
"In a letter to us the league said 'we realise you'll be disappointed' but disappointment is the wrong word for it, disappointment is where you lose something in a fair battle.
"It was very disappointing but not unexpected. I'm still dealing with the league about it."
AFL Sydney said the application received from Penrith was assessed based on them being a new club, not under the joint venture agreement.
However, Corless disputes the reasoning by the league, saying the Ramettes have been around for seven years as opposed to East Coast's two.
"They are basically treating us like a new club, to be treated as a new club after seven years is a joke," he said.
"East Coast have only had a women's team for two years… they are a bit of a favoured species by the AFL."
One of the downsides to Penrith not being included in the top women's competition next season is they'll likely lose GWS Giants AFLW star Renee Tomkins.
Under her agreement with the Giants, Tomkins is required to be playing top flight grassroots football.
"When it was announced we didn't win the licence, there were already three clubs chasing Renee," Corless said.
"It will be strongly encouraged, if not enforced, to join a Premier Division club after the AFLW season but she hasn't made a decision yet.
"She has committed to staying a Ramette for the upcoming AFLW season."
The Penrith Ramettes have until February to decide how many teams they'll field in next year's various women's competitions.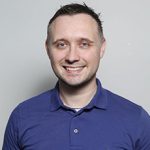 Nathan Taylor is the Weekender's Deputy Editor and Senior Sports Writer. He also compiles the weekly Chatter on the Box TV column. Nathan is an award-winning journalist, who has worked at the Weekender for nearly a decade.