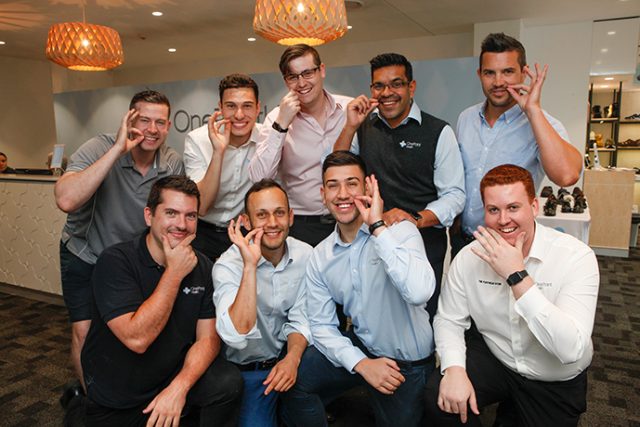 18 mo-tivated staff members from OnePointHealth will raise vital funds for men's health as part of the Movember movement.
With the goal to raise $7000, all of the male employees have joined together to both create awareness and support the cause.
OnePointHealth CEO, Michael Todd, said he feels privileged to be part of such a great initiative.
"A lot of staff have been touched in some way through family and friends in terms of depression, cancer and suicide prevention, so getting behind this cause seemed like the most appropriate, as a way to support families that had suffered in the past," he said.
The initiative will continue for the entire month of November as a way to raise funds and promote available support.
The Movember Foundation has four key focuses which include mental health, suicide prevention as well as prostate and testicular cancer.
As it stands, suicide is the leading cause of death in Australian men aged 15 to 44.
Just last year, 3128 Australians took their own lives – 75 per cent of which were male.
"There a lot of people who are doing it tough and they are often the ones who are most likely to stay quiet, so we are trying to encourage them to talk about their feelings," Mr Todd said.
"For us, growing a moustache is taking us out of our comfort zones which is not the same, but it's a way for us to raise awareness and encourage men to speak up, because they often don't."
Mr Todd said he was overwhelmed by the immense support from his colleagues.
"We have a really good team and culture at OnePointHealth so once we put it out there, it was sort of all organised within a week," he said.
"Every male is on board, so it's awesome to see everyone come together and it really shows how important it is."
Sports people are also showing their support for Movember this year, including GWS defender Adam Tomlinson.
"For me, Movember is about showing support for my family after a very difficult year in 2017," Tomlinson said.
"Movember is the perfect way to support men's mental health, something that is very serious, but to do it in a way that is enjoyable and humorous."
To support the OnePointHealth crew, visit au.movember.com/team/2328035 or pop in to OnePointHealth on High Street.
A graduate of Western Sydney University, Nicola Barton is a news journalist with the Western Weekender, primarily covering crime and politics.