The driver responsible for a crash that caused serious injuries to other motorists has sobbed repeatedly after his application for appeal bail was refused.
The man faced Penrith Local Court via video link last Thursday having been convicted and jailed on November 16 for 'negligent driving occasioning grievous bodily harm'.
The court heard the collision was sparked when he attempted an overtaking maneuver, before doubling back when he realised he could not safely make the distance.
The prosecution opposed appeal bail, saying a custodial sentence "loomed large" making the offender a flight risk.
His lawyer told the court there were reasonable prospects of success on appeal and said the man was not fairing well inside.
"He's not coping well and there are concerns for his health," she said.
But Magistrate Daphne Kok noted there was only a short time before his appeal would be heard.
"I don't think I can grant bail in this one," she said.
"I think the risks raised by the [Director of Public Prosecutions] are valid. I think he's better off being in custody… until his appeal is being considered."
His severity appeal will be heard at Penrith District Court on December 4.
The charge carries a maximum of nine months in jail.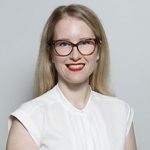 Alena Higgins is the Weekender's Senior News Reporter, primarily covering courts and Council issues.