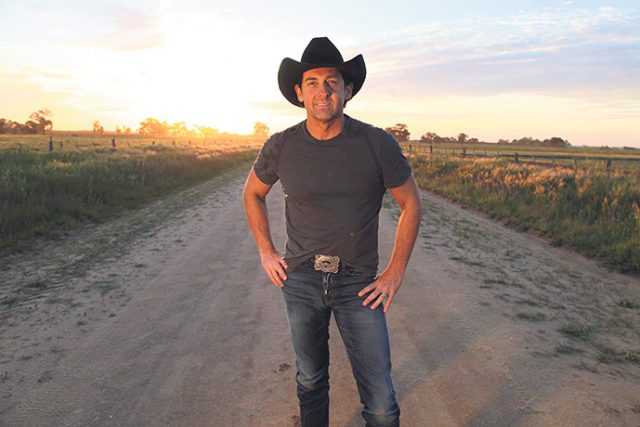 You might not know all the words to his songs, but chances are you've heard of country music legend Lee Kernaghan.
Selling over two million albums in Australia, Lee has more chart hits in Australia than any other country music artist in the world, achieving an impressive 38 number one hit songs and 38 Golden Guitars over his 25-year career.
But despite his long list of accolades, Lee said there was one award that still hasn't come his way.
"I never made it into the top 10 most sexiest people magazine," he laughed.
"I might have missed the boat on that one a long time ago."
It's this kind of humble, down to earth nature that has seen Lee connect with so many people all over the world.
His ability to weave real life stories into his work has become a winning recipe with listeners.
"It's kind of what makes country so captivating for me," he said.
"Some of the best songs of all time have come from real life experiences and I think that really resonates with a lot of people, it certainly does for me.
"When a song gets in your head, it gets in your heart, it gets in our soul and it becomes a part of you and there are so many songs over the years that have become part of my DNA, 'Boys From The Bush', 'The Outback Club', so many of them mean so much to me."
Heading to Penrith in December, Lee is finally set to close his never-ending 25th anniversary Boys From The Bush tour.
"I thought it might be six months, but I didn't know that it was going to be nearly three times that much," he laughed.
"I'm so excited about coming out to Penrith for the last show of the entire tour, it's been such an amazing home for my music over the years.
"It will be a homecoming, it will be a party and it will hopefully be a concert to really remember."
Not planning on slowing down anytime soon, it seems that the best is still yet to come for the 54-year-old.
"I think it's all going to ramp up actually looking at 2019, it's going to be a huge year," Lee said.
"2017 was massive and 2018 has been a year of creativity, great songs and now just finishing up the 25th anniversary tour, but next year is all about new music and I'm really excited about that."
Lee Kernaghan will be performing at the Evan Theatre on Saturday, December 1 at 8pm. Tickets are $63.55. To purchase tickets, call 1300 PANTHERS.
Lauren Suttie is the Weekender's General & Community News journalist.