One Panthers premiership winner will take over from another when Shane Rodney replaces Luke Swain as coach of the St Marys Sydney Shield team in 2019.
In the 2003 Grand Final, the pair came off the bench to help deliver Penrith its second ever NRL premiership. Fast-forward 15 years and the duo are once again crossing paths, with Rodney assuming the role Swain held for the last three seasons at St Marys.
Following Swain's successful run in charge of the Sydney Shield team, which included Premiership success back in 2017, the 35-year-old said he has very big shoes to fill.
"I've spoken to Luke regularly about the job and he's given me advice and more if I need it," Rodney told the Weekender.
"I'll definitely be bringing my own ideas on how things should go, but he'll be great to lean on if need be. He's had a bit of success there too, including winning a comp, so big shoes to fill I think."
Rodney made his NRL debut at Penrith in 2002 before switching to Manly in 2009. In 2011, he won his second NRL title when the Sea Eagles defeated the Warriors. In 2012, Rodney moved to the UK to finish his career with the London Broncos.
The former lock and second rower said he never considered coaching until only recently.
"Over the last few years I've been in the background of a few junior clubs, helping little fellas, and I started thinking I'd like to try my hand at senior coaching," Rodney said.
St Marys Rugby League Manager, Adam Przybyla, approached Rodney about the possibility of joining the club in a coaching capacity.
"I've known Adam since my playing days at Penrith and it was him who sounded me out about the prospect of coaching their Sydney Shield team for season 2019," he said.
"I took a bit of time to think about it at first before I realised I could have a positive influence on these young men who are aspiring to have a career in rugby league.
"If I can add something from my career and help with the transition, that's the role I'm going to play."
Przybyla labelled Rodney's appointment at St Marys as "progressive".
"Drawing on his extensive playing experience, Shane will undoubtedly inject some fresh ideas and have a huge impact on the younger players within our club," he said.
"We are proud to have made such a progressive appointment."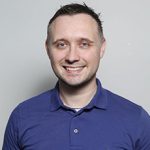 Nathan Taylor is the Weekender's Deputy Editor and Senior Sports Writer. He also compiles the weekly Chatter on the Box TV column. Nathan is an award-winning journalist, who has worked at the Weekender for nearly a decade.