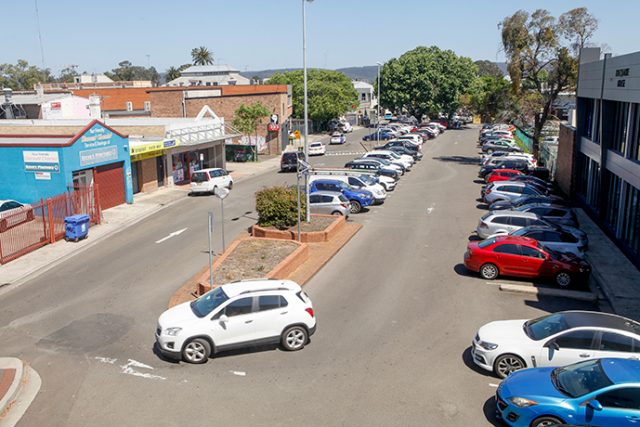 Parking in Penrith is set to go high-tech with the installation of state-of-the-art parking sensors throughout the City Centre.
The Integrations Parking Management System (IPMS) will provide real-time data of parking utilisation and allow motorists to find available parking spaces through the launch of a new app.
Duncan Solutions has been appointed for the supply, installation and maintenance of the IPMS for a total cost of $1.5 million.
Penrith Mayor Ross Fowler said Council has already successfully trialled a similar parking sensor system in the Edwards Place Car Park.
"These have proven highly effective with more spaces turning over throughout the day, providing people with better access to local shops and services," Cr Fowler said.
"Council is committed to the smart growth of Penrith, working to shape a city that is easy to access and get around, with a walkable urban centre, green spaces and parking that is conveniently located and connected to services and businesses."
With a new car park underway on North Street, together with plans for more parking on Soper Place, Cr Fowler said Council will add over 800 extra parking spaces to the City Centre.
"Smarter parking systems are one key element towards achieving this vision," he said.
With real-time data available, Council hope this will also create better accuracy for parking rangers.
But more importantly it will help drivers find available parking spots quicker and easier.
Deputy Mayor Greg Davies said the data will allow Council to know where the sorest spots are for future development.
"I think the app is going to be a real help in allowing the community to find out where the available parking spaces are," he said.
"We've done a fair bit for parking but more needs to be done."
The project is part of Council's Penrith City Centre Parking Strategy, which aims to improve the supply and turnover of parking in the City Centre.
Installation of the in-ground parking sensors is set for both timed on-street and off-street parking spaces as well as Judges Car Park.
To find out more about parking in the Penrith City Centre and to access an easy-to-use interactive parking map, visit penrithcity.nsw.gov.au/parking.
A graduate of Western Sydney University, Nicola Barton is a news journalist with the Western Weekender, primarily covering crime and politics.