The local Aussie Rules community has banded together to brighten the lives of drought-stricken farmers living more than 400km away.
Headed by the Penrith Giants, members from the local footy community drove in convoy all the way to Tamworth last Friday, to deliver 65 boxes of non-perishable food items as well as other gifts to make the farmers' lives a little easier.
After a successful year financially for the club, Penrith Giants President Ronan McNally said the committee wanted to give back by helping the state's struggling farming community.
"We came up with a few ideas of how we could help out and someone on the committee suggested we contact some footy clubs out west to tell them of our intentions," he said.
"I sent off some emails in the far west region and the first person to get back to me was Josh McKenzie, the President of the Tamworth Swans.
"Josh thought it was a fantastic idea that we help out, so we started to get the ball rolling and plan our trip to Tamworth."
In the weeks that followed, a number of fundraising initiatives took place right across the Penrith region, to help the Giants put together one impressive package of much-needed items. Schools including Our Lady of the Way Primary, Our Lady of the Rosary Primary, Werrington County Public and St Finbar's Primary got involved by collecting non-perishable items.
Fellow local footy club the Penrith Rams raised funds at games, while local businesses including CC Tyres and Kennards Self Storage donated money and boxes to transport the food items.
Last Friday, five cars and trailers made the more than five-hour trek to Tamworth to deliver everything that was collected.
"Josh, from the Tamworth Swans, organised for us to meet numerous farmers at the Dungowan Memorial Hall last Saturday evening, where we handed out all the boxes of food," McNally said.
"From the $4500 we raised, we spent much of that money buying restaurant and cinema vouchers to put into envelopes along with cash for the farmers to enjoy."
It's estimated 60 farming families benefited from the good work the Penrith Giants and the local community put in.
McNally said the farming community couldn't have been more grateful.
"Everyone was blown away by it and every single farmer came up to us to shake our hand and thank us for coming all that way," he said.
"We've all come together as a footy community and it's good to be able to do something like that for people."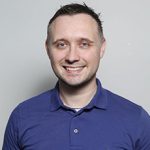 Nathan Taylor is the Weekender's Deputy Editor and Senior Sports Writer. He also compiles the weekly Chatter on the Box TV column. Nathan is an award-winning journalist, who has worked at the Weekender for nearly a decade.