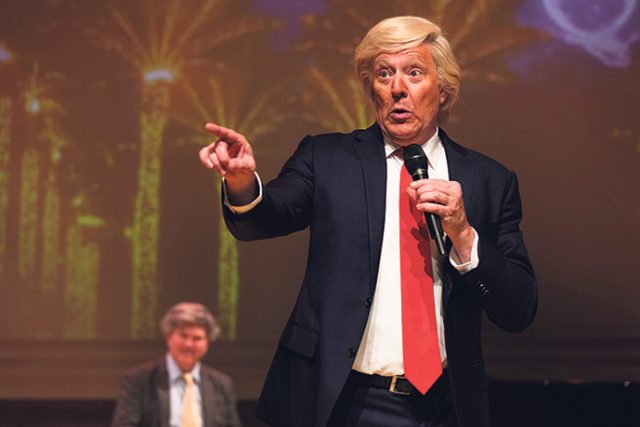 If the past few weeks has taught us anything about politics, it's that we need a good sense of humour if we are going to survive it.
Luckily enough for Penrith, 'The Wharf Revue' is about to roll into town.
The Sydney Theatre Company's indefatigable kings of comedy, sorcerers of satire and masters of mockery, Jonathan Biggins and Drew Forsythe, are set to present a night full of political satire.
From keeping the nation's political and cultural leaders on their metaphorical toes through a series of side-splitting impressions and satirical songs, it is evident no one is safe.
So, politicians take cover and pundits stand back, because there will be songs, there will be dance, and there will be some very funny impressions.
Join Biggins and Forsythe as they sort the wets from the dries, the leaks from the fakes, and the factions from the fictions in this bigger, better and wharfier Revue than the Wharf could ever handle.
'The Wharf Revue 2018' will be at The Joan on Friday, September 21 and Saturday, September 22. Tickets start at $30. To book, call 4723 7600.
Lauren Suttie is the Weekender's General & Community News journalist.