A Penrith hotel has been fined $11,500 after serving a school girl nuts, causing her to go into anaphylatic shock.
The student, who was participating in a training camp and staying at Penrith Valley Inn along with other members of the Sydney Girls High School Rowing Club in January 2017, was forced to administer her own EpiPen and was taken away in an ambulance after biting into a piece of butter chicken containing cashew nuts.
Court document reveal three out of five food options provided by Penrith Valley Inn to the students contained nuts or sesame seeds, despite explicit instructions by school staff to provide separate food for four students who suffered food allergies and to ensure other meals were free of allergenic ingredients.
Staff were also reminded about the group's specific dietary requirements upon check-in.
However, fears were sparked when a student saw bread rolls adorned with sesame seeds, prompting a teacher to seek assurances from hotel staff that the meals were safe to be eaten.
She was told that while another dish on offer, satay chicken, contained peanuts, all other food was free of nuts.
The Inn's lawyer told Penrith Local Court last Thursday that while the incident was "horrific" for the young girl, he submitted it was "careless" rather than "callous" behaviour on his client's part.
But the lawyer for the plantiff, the NSW Food Authority, refuted the claim, saying the email from Sydney Girls High School Head of Sport to the defendant in the lead up to the stay contained clear instructions on what was to be provided, and said it is not exactly clear why the violations occurred.
He said not only was the school mislead about the butter chicken, he suggested it was "perhaps reckless", referring to the bread rolls.
The school was made aware of the food to be provided prior to arrival.
Magistrate Geoffrey Hiatt fined the defendant $8,000 for selling food falsely described, and $3,500 for supplying food not of a nature required by the purchaser, both of which carry a maximum of $10,000 in the Local Court.
They were also ordered to pay $3,500 in legal costs.
Penrith Valley Inn is not previously known to the NSW Food Authority.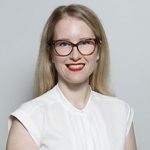 Alena Higgins is the Weekender's Senior News Reporter, primarily covering courts and Council issues.