A Samoan woman who slapped her teenage daughter to the face multiple times in an attempt to discipline her has been convicted of common assault.
The woman's lawyer argued her client acted out of "the goodness of her heart" and "overstepped the mark" out of cultural ignorance when she feared her niece, whom she had adopted some years earlier, would "stray" and get caught up in the wrong crowd.
While Magistrate Georgia Knight conceded one sequence of events – which saw the almost 50-year-old push and slap the girl to the back – could be seen as reasonable chastisement, she determined the other two sequences were substantially too serious not to record a conviction.
The court heard the 15-year-old was slapped to the face three times on one occasion when she disobeyed the offender's strict "no boys, no phones" policy.
Magistrate Knight told the woman she had abused her position as a parent and the matters were aggravated because they occurred in the teen's home where she was "entitled to feel safe".
"I accept you come from a different background and culture, but that is not an excuse for breaking the law in this country," she said.
"Parents have a duty to protect the children in their care and not assault them."
Magistrate Knight also cast doubt over the submission that the woman simply struck the teen out of "concern" and to discipline her.
"I can't avoid the conclusion that you were angry… and teenagers do make us angry," she said.
"But you're the parent," she added, saying discipline needed to be done in a "controlled and legal way".
As part of her Section 9 bonds, the woman, who had no prior criminal record, must participate in the Pacific Health and Wellness domestic violence program.
The teen is now residing elsewhere.
The woman cannot be named due to the age of the victim.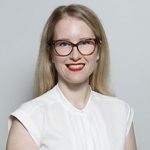 Alena Higgins is the Weekender's Senior News Reporter, primarily covering courts and Council issues.