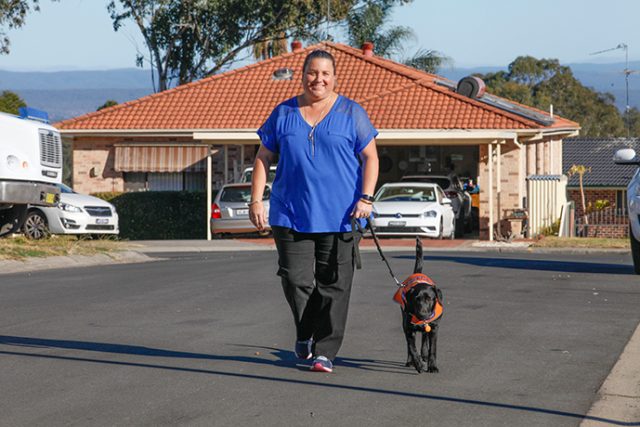 There has been ruff news recently for man's best friend, as it has been revealed that Aussie dog owners are putting their four-legged friends' health and happiness at risk by not walking them as frequently as they should.
According to Guide Dogs Australia, one in 10 pet dogs are not being walked at all, and one quarter of Australian dog owners only hit the pavement with their dogs once a week.
With this information in mind, Guide Dogs Australia have launched a new initiative, PAWGUST, where dog owners will be challenged to walk their dog for at least 30 minutes for 30 days this August, to raise vital funds that help to support people living with vision loss or blindness.
Erskine Park local Karen Burley has been a Guide Dog Puppy Raiser for the past six years and decided to participate in order to spend more quality time with her current puppy, Luna.
"It's going to be scary because I'm not a walker," she laughed.
"But I'm determined to do it because I've got donations and I've got people backing me and it's also a good way to start a bit of exercise happening for me."
Dogs need regular exercise to keep in good shape and to prevent boredom, especially if they are usually home alone.
To donate, visit www.pawgust.com.au/fundraisers/karenburley/pawgust.
For more information on how to register, visit www.pawgust.com.au.
Lauren Suttie is the Weekender's General & Community News journalist.