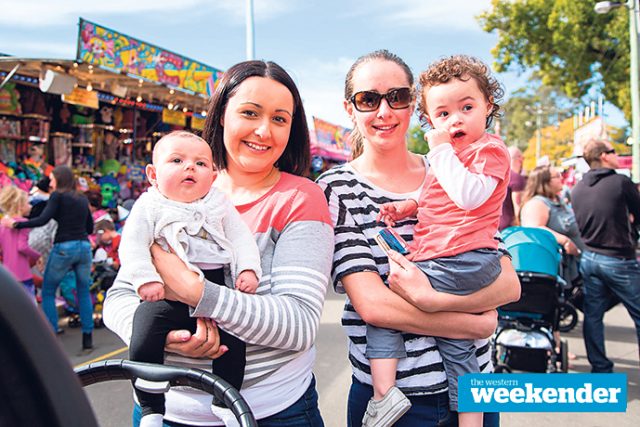 Old and new are set to collide next weekend as the Penrith Show celebrates a milestone year.
For 175 years the Penrith Show has been bringing people from far and wide together to celebrate Penrith's rich agricultural history, and this year is expected to be its biggest yet.
Chief Executive Officer of Penrith Paceway, Lorraine Pozza, said while a few traditions have gotten smaller over the years, Penrith's past and its growth will be showcased at this year's show.
"We started in 1843 and of course Penrith was a very different place," she said.
"Agriculture was very big and of course we have come from that and gone more into suburbia as we watch our city grow.
"We will be stepping back through time and coming up to the future and we really encourage everyone to come along and be part of this great event."
Starting next Saturday, August 25 and continuing on to Sunday, locals will be spoilt for choice this year with both days jam-packed with activities.
"There will be mini trots with all our up and coming harness racing drivers, they'll be putting on a great display," Ms Pozza said.
"Up in our Members Room we'll have Devonshire tea with our ladies that volunteer, who are decking out the room in yesteryear memorabilia.
"And we will still be hosting a lot of agriculture with a grand parade."
Crowd favourites will also be back this year, with the D-MAX Precision Driving Team and the Demolition Derby sure to get the adrenaline pumping.
There will also be a few new additions, with a food and wine pavilion for the adults and the Sydney Brick Show for the kids.
"And for the little ones we have McDonald's Farm, reptiles, face painting and children busking, so it will be a hive of activity," Ms Pozza said.
The traditional fireworks display, which has been moved to a more family-friendly slot of 7.30pm on Saturday, will end the night with a bang.
"For the 175-year celebration you're going to see something quite spectacular go up in fireworks," Ms Pozza said.
With tickets starting at just $10 for kids and $20 for adults, Ms Pozza said it was the perfect family fun day.
"It is a very important year, we have put so much into it and we are just really looking forward to it being a great weekend for the whole community," Ms Pozza said.
"Our long standing President, Max Laughton, would have loved to be here celebrating this show with us, he put so much work into the show society, and I'm sure he will also be here with us in spirit."
Mr Laughton sadly passed away earlier this year.
For more information about this year's Penrith Show, visit www.penrithshow.com.
Lauren Suttie is the Weekender's General & Community News journalist.