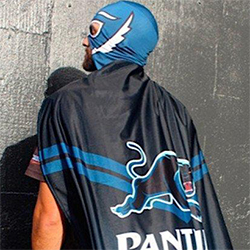 There is so much talk about Anthony Griffin that I wanted to dedicate a big chunk of this week's column to giving you the best possible insight I've been able to obtain about what's going on with the Penrith coach.
Sources close to the club tell me that speculation about Griffin's future in the pre-season was way off the mark, with no signs of any real concern. However, as the season has progressed a number of issues have emerged, particularly surrounding Hook's "hands on" approach with all aspects of the side, which is very old school.
In general, Griffin and the players get on well. I'm told it's somewhat of a different story when it comes to a number of the club's medical and support staff.
In the midst of it all however, the Panthers are on track to make their third consecutive Finals series for the first time in 30 years – it would be extraordinary to sack Griffin after that effort. Sacking Griffin would also cost the club $1 million in payouts, although there may well be performance clauses in his contract for 2019 and 2020.
Phil Gould is well aware of the optics surrounding letting Griffin go, but also knows he has to operate in the best interests of the club's future. I get the feeling that how deep Penrith goes into September could be a real determining factor in Griffin's future. One thing is for sure – there will be a lot of soul searching come October and November from Griffin, Phil Gould and I dare say the Panthers' Board.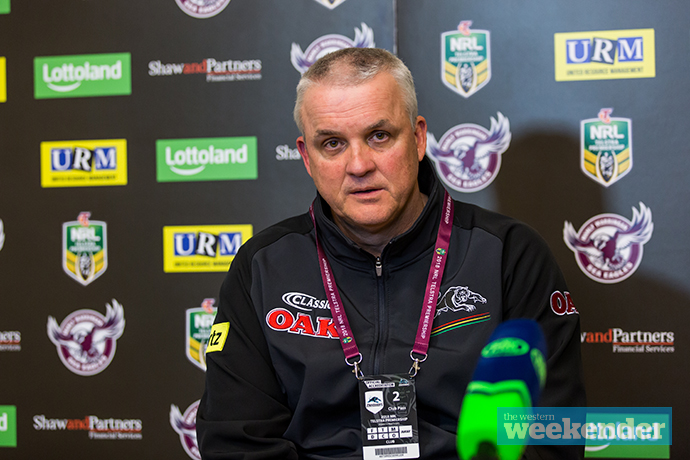 There is no real serious conflict with Griffin that would prevent the side from having a real crack at this year's title and indeed Hook is seen as a great family man and a good guy in general.
The real question that will be asked from that soul searching in the post-season is whether Griffin has the ability to deliver a premiership within two or three seasons with arguably the NRL's most exciting young squad.
Of course, if Penrith get their act together and win the title this year, any talk about Griffin moving on will be muted rather quickly.
I'm also told the rumours about Trent Barrett coming to the club are totally from left field. There's been no discussions held between the club and the Manly coach.
The entire rugby league world seems to be talking about Nathan Cleary's future, but for the man himself, it's all business as usual. The 20-year-old has always said he'd make a decision about his long-term future in November and nothing has changed. While the noise is growing about a possible switch to the Wests Tigers to join his father Ivan, I'm told the Panthers are still very confident Cleary will stick with Penrith.
The NRL has re-opened an investigation into an alleged betting sting that occurred in a match between the Panthers and Wests Tigers back in 2008. A punter randomly placed $30,000 on Panthers lock Nathan Smith to top the tackle count. At full-time in the Monday night game in question, Luke Priddis had more tackles (36) than Smith (32). The next day on a recount the stats were altered to give Smith 35 tackles and Priddis 34 tackles. The punter then collected more than $100,000. There is no suggestion that any player was involved or had any knowledge of the bet. Bookmaker Con Kafataris insists it was a rort. According to The Sunday Telegraph, the new investigation will involve a senior NRL employee, who was working for a stats company at the time of the alleged scandal. Watch this space.
Talking of punting, one person certainly had faith in Penrith's ability to come back from the dead against Manly last Saturday. They walked into a TAB outlet and placed $50 on the Panthers when the score was 24-6. The odds had blown out to $15.00 and the punter collected a cool $750.
Panthers five-eighth James Maloney is carrying three separate injuries into the back-end of the season. He probably shouldn't have played against Manly last Saturday but his toughness is such that he wants to keep giving his all for the team. Expect him to battle on but there is a suggestion he may be rested against either the Storm or Warriors at the back end of the season if the games don't turn out to be critical in terms of Penrith's finishing spot.
Penrith players have been out and about at local schools this week, reading with kids and chatting about life and footy. The players were exceptionally popular with the kids, especially Nathan Cleary who popped in to Cambridge Gardens Public School. Meanwhile, an open training session was held on Wednesday.