A Penrith local who knocked a man unconscious and proceeded to kick him to the head has been jailed for at least 10 months.
Taniela Napaa, 33, was handed a 12-month and six-month sentence for an assault on a couple after a night of drinking turned ugly.
The court heard Napaa had been partying with the pair at a hotel before the trio returned to Napaa's granny flat to continue drinking.
While there, Napaa indecently assaulted the woman, pressing his groin against her back as she leaned into her car, sparking the brutal one-sided altercation between the men.
But the violence didn't stop there, with Napaa's onslaught spilling over to the woman, punching her to the side of the head when she lay on top of the male victim in an attempt to protect him.
"Saying you were drunk is no excuse, not remembering is no excuse," Magistrate Georgia Knight said during his sentencing at Penrith Local Court last Thursday.
The Tongan national, who has been living in Australia illegally since his visa expired in 2014, was also sentenced for leading police on an 800 metre pursuit.
The court heard he "panicked" because he feared deportation.
He is eligible for parole on March 11, 2019.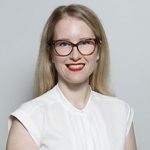 Alena Higgins is the Weekender's Senior News Reporter, primarily covering courts and Council issues.