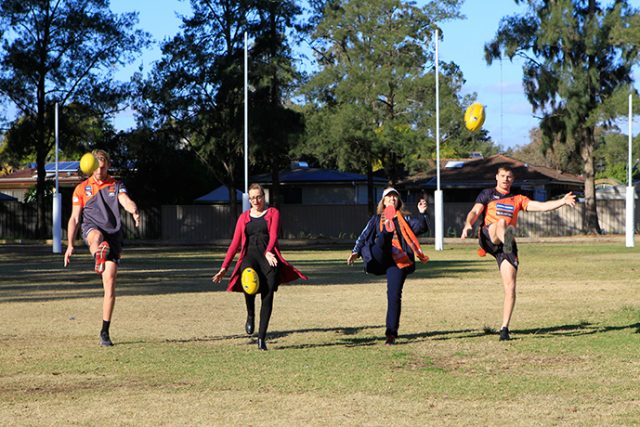 Students at York Public School are celebrating this week after the AFL came to the rescue and installed goal posts – worth $5,000 – in their playground.
The South Penrith-based school had been campaigning for more than two years for a set of posts for students to enjoy, but were shut down by various parties including the State Government, NSWRL and Penrith Panthers.
Sports Coordinator and Year 5 teacher, Kelly Lindford, then contacted the AFL, who were more than happy to help.
"I went to the NSWRL, Penrith Panthers, Stuart Ayres and Emma Husar for help and they all said 'no'," Ms Lindford told the Weekender.
"I tried everyone and I was told if they give goal posts to one school, they'd be forced to give posts to all schools.
"I then asked a contact of mine at the AFL, who does AFL programs here, for assistance and he was very helpful in getting the school funding for the posts."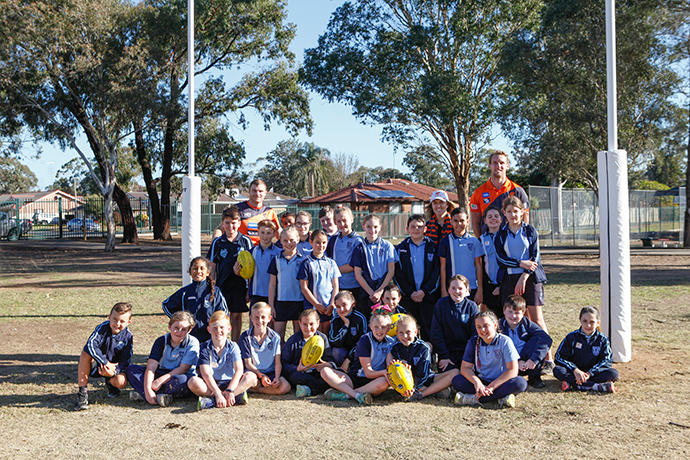 Ever since the GWS Giants hit the scene nearly a decade ago, the AFL's push in western Sydney has been very strong. The code is often willing to go above and beyond to encourage more and more kids to play the sport.
Ms Lindford said the AFL and the GWS Giants in particular are unbelievable at giving back to grassroots.
"Out of all the codes, the AFL are more than happy to visit the school and give the kids free stuff," she said.
"We get a lot of other codes here but there is always a catch, always a payment.
"I have so much respect for the AFL because, at the end of the day, it's about giving back to grassroots."
GWS Giants stars Heath Shaw and Lachlan Keeffe visited York Public School on Wednesday afternoon to kick footballs and have fun with the kids.
Ms Lindford said she has seen many positives since the goal posts were installed several weeks ago.
"Our behaviour issues have dramatically dropped because kids are no longer fighting over whether their ball has gone through their make-shift posts or not," she said.
"Also, kids that are walking at lunch are no longer getting knocked out or injured because the posts help to know exactly know where the field is.
"There's also more running happening too, which is great for health and fitness. There is absolutely nothing negative about having these posts."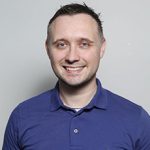 Nathan Taylor is the Weekender's Deputy Editor and Senior Sports Writer. He also compiles the weekly Chatter on the Box TV column. Nathan is an award-winning journalist, who has worked at the Weekender for nearly a decade.