After weeks of strong community opposition, the NSW Government has today confirmed it will use the already gazetted 1951 Castlereagh Corridor.
The Castlereagh Connection corridor through Castlereagh, Cranebrook and Llandilo will revert to the 1951 corridor, saving residents' homes.
Member for Penrith and Minister for Western Sydney Stuart Ayres announced changes to the multiple proposed Western Sydney Corridors planned today, saying they will reduce the total number of properties impacted from 1247 to 825 and halve the number of residential dwellings impacted from 399 to 200.
"We received constructive feedback from right across the community via the online mapping tool, email, phone calls and community sessions," he said.
"We have listened to feedback and will continue to make refinements to the exhibited corridors as we work through the submissions made during the exhibition."
On top of announcing the Government will continue with the previously gazetted 1951 corridor for the Bells Line of Road – Castlereagh Connection, they have confirmed they will relinquish the section of previously exhibited Bells Line of Road corridor from Castlereagh to Kurrajong Heights.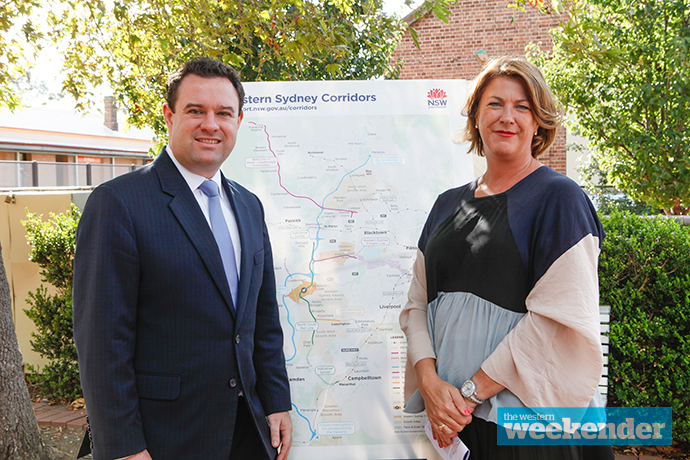 "The consultation process has provided transport planners with a great deal of local knowledge and insight," Minister for Roads, Maritime and Freight Melinda Pavey said.
"A number of suggested minor adjustments to the proposed corridors will be investigated, and where technically feasible, will be adopted."
The announcement will bring a sigh of relief to residents facing uncertainty around how their homes or businesses would be impacted by the proposed changes to the transport corridor route announced earlier this year.
Member for Londonderry Prue Car has praised the community for their determination and dedication in the fight against the proposed changes, labeling the announcement "people power at its best".
"I am proud to have stood with this community from day one," she said.
"These corridors were ill thought out and designed to have maximum impact on family homes and businesses.
"Only after being inundated with thousands of submissions did the Government finally listen.
"They should apologise to this community who have been to hell and back because of their incompetence."
Labor had previously vowed to keep the original 1951 alignment of the Castlereagh Corridor if it were to win Government next March.
The Government says they will not gazette the remaining corridors until further refinements of the alignment are considered with affected property owners and communities.
Emily Newton is the Weekender's police and political reporter. Emily is also the Weekender's Senior Journalist.