A Penrith man has been ordered to pay almost $8,000 in vet fees after pleading guilty to animal neglect.
When RSPCA officers seized Gary McDonald's bull terrier in February this year, she was covered in fleas and severely emaciated.
During his sentencing hearing at Penrith Local Court, Magistrate Geoffrey Hiatt was scathing, concluding there was a "very clear abandonment" of McDonald's moral responsibilities to the animal, adding he would have been "abundantly aware" of the dog's poor condition.
He said side-on photos showing "significant body wastage and protruding of ribs" were particularly telling and any reasonable person would have sought out medical treatment.
But instead, when questioned, the pensioner said the dog had eaten a rat and falsely claimed he had taken her to the vet.
McDonald's lawyer told the court the offender had left the dog and a male bull terrier in the care of his 23-year-old son when he travelled away for several weeks for casual work, and the two had been fed together, with the dominant male eating all the food.
He said his client had previously volunteered with WIRES and noted he had no other issues with maltreatment of animals in his care.
"He has no hatred of animals – it's not one of those circumstances," he submitted.
The offender was ordered to pay $7,909 to the RSPCA, despite his lawyer saying he was "financially incapable" of paying off the debt.
He was fined a further $500, handed a 12-month Section 9 good behaviour bond and prohibited from possessing another dog, other than the male bull terrier, for four years.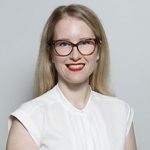 Alena Higgins is the Weekender's Senior News Reporter, primarily covering courts and Council issues.