A Cranebrook man who indecently exposed himself to a shop assistant in a sickening incident has been hit with a seven-month suspended jail sentence.
Jason Paul Williams, 33, was "highly intoxicated" when he preyed on the unsuspecting 19-year-old female on the morning of October 15 last year.
In a disturbing act that lasted about 10 minutes, Williams entered the party supply shop on High Street, Penrith and requested assistance with greeting cards before openly touching himself on the groin while peering at the shop assistant through a gap in the store shelving.
After pacing back and forth, he removed his penis and started masturbating while continuing to watch the teen.
He then approached her at the service counter, asking: "is it big enough for you?".
The victim immediately demanded he leave the store, which he did while mumbling something to the effect of "bend over", court documents show.
"It must have been frightening for that shop assistant… that poor woman," a clearly disgusted Magistrate Margaret McGlynn told Williams when he appeared before her for sentence at Penrith Local Court last Thursday.
"True it is the first offence of its kind [on your record]… [but] I'm satisfied no member of the community should have to put up with behaviour of that kind.
"I have to impose a sentence to deter you from doing this again."
Court documents reveal Williams, who was unemployed and at conditional liberty at the time, fled police patrolling High Street when they recognised him from the in-store CCTV.
Upon sighting the officers, he ran down a small laneway and was found hiding in an employee-only toilet after a number of chefs tipped-off police who had given chase.
As part of his bond, Williams must comply with Community Corrections' supervision, particularly with respect to residential rehabilitation – something he has so far failed to do.
Magistrate McGlynn said she wasn't "foolish" to his excuses and warned he would trigger the jail sentence if he did not comply this time round.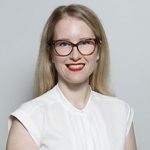 Alena Higgins is the Weekender's Senior News Reporter, primarily covering courts and Council issues.