Ever wanted to buy a cheap, delicious lunch for under $10? We've found 10 bargain lunches you're sure to enjoy!
The Australian Arms Hotel
Every day from 11.30am until 3.00pm, come visit The Australian Arms Hotel in Penrith for a delicious lunch under $10. Stop by and get either a rump, schnitzel, beer battered fish, bangers and mash, cheeseburger, or a Caesar salad for only $9.90. Their divine lunch menu will keep the whole family satisfied, so stop by and enjoy some scrumptious food.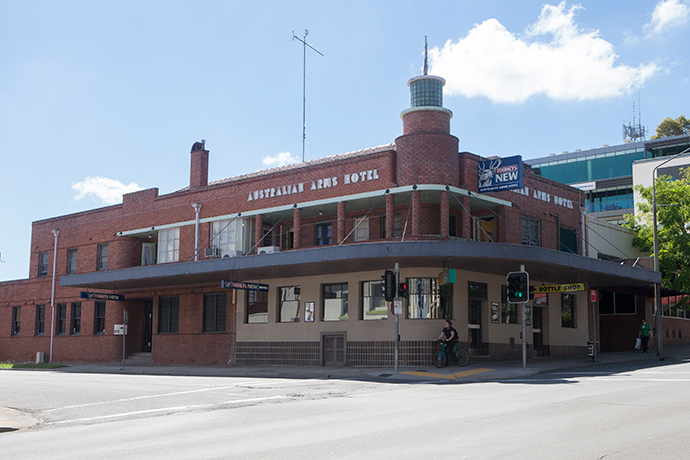 Zen Noodle Bar
Why not round up some friends and family and give Zen Noodle Bar's yum cha menu a try. For under $10 you could buy a whole range of steamed or fried dishes that will have everyone wanting to go back for more. Located at Penrith Panthers, Zen Noodle Bar is cheap and easy, yet serves food that will make everyone happy.
McDonald's
For a fast, easy and delicious meal, stop by McDonald's Penrith for a fulfilling dish under $10. Order from a wide range of food, from burgers to wraps, chips to desserts, Penrith McDonald's has it all. Their outstandingly cheap and enticing menu will leave everyone satisfied.
Thai La-Ong
Are you in the mood for some exquisite Thai soup? Look no further, Thai La-Ong in Penrith has a vast variety of cheap, delectable soup for under $10. Choose from a number of soups that the whole family will love for a low price. Their friendly service and outstanding food, makes Thai La-Ong a restaurant that you should definitely stop by.
El Jannah
El Jannah's charcoal chicken and Lebanese cuisine in Penrith is a great place to have lunch for under $10. They have an extensive menu which consists of chicken, rolls, burgers, sides, chips and salads all for a cheap low price. For a quick and enticing take away meal, stop by El Jannah and enjoy a lunch that the whole family will adore.
Kelly's Brasserie
Kelly's Brasserie offers $10 lunch meals from 11.30am for all members of Penrith Panthers. Their meals include chicken nuggets, fish, cheeseburgers, salad, spaghetti bolognaise, roast and bangers. Give Kelly's Brasserie a try and enjoy their delicious food and outstanding quality service for a low price.
Fratelli Famous Pizzeria
Being a uni student can burn a hole in your pocket, so for a cheap delicious meal, come down to Fratelli Famous Pizzeria at Westfield Penrith Plaza for a $10 regular pizza, for any uni student who shows their valid ID card. All you have to do is remember your ID card and you could get a heavenly $10 pizza.
Murrays Sandwich Shop
Murrays Sandwich Shop in Penrith offers a wide variety of sandwiches, burgers and other scrumptious food for under $10. They make delicious cheap sandwiches that will keep the whole family fulfilled. With quick service and friendly employees, Murrays Sandwich Shop should definitely be on your list to stop by and try.
Tattersalls Hotel
Available Monday to Friday, Tattersalls Hotel in Penrith is offering $9.90 lunches from 11.30am until 3.00pm. Come visit and enjoy one of their many appetizing meals for under $10. Chicken schnitzel, fish, steak, bangers and salads are all available for a low price at Tattersalls Hotel, so bring some family and friends, and come enjoy a meal that will be sure to put a smile on everyone's face.
Nandos
Looking for a cheap, yet delicious meal for under $10? Come visit Nandos in Penrith and enjoy a quality meal for a low price. Nandos has an extensive menu that includes chicken, burgers, wraps, pitas, salads, sides and many more fulfilling dishes for under $10. Stop by, check it out and make the whole family delighted.